There's nothing better than a vegetable that takes 5 minutes and 3 ingredients to prep.
Except a vegetable that all kids love. That's sweet potato oven fries with cinnamon, a simple side our kids devour every time.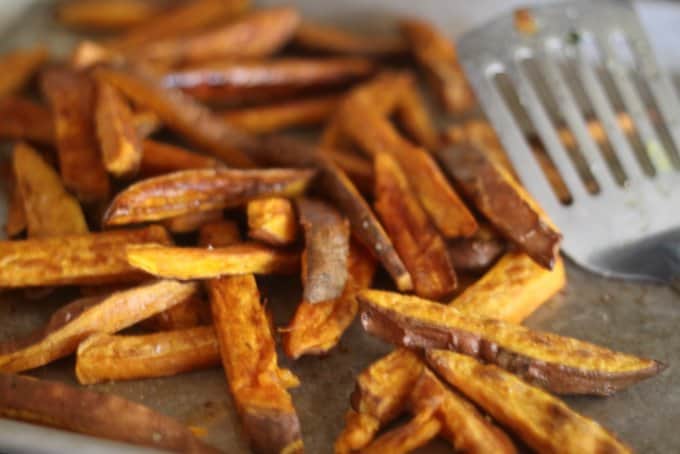 Sweet potato oven fries with cinnamon are part of our regular rotation. They're easy, full of nutrients and with the exception of The One Who Shaves, everyone in our family loves them. (Especially teething toddlers.)
The Technique
Slice up the sweet potatoes, slather on a little olive oil and sprinkle some cinnamon on top (plus a bit of salt if you like). Into a hot oven at 400 degrees for about 25 minutes and they're ready.
No flipping necessary.
No leftovers, either.
How to Slice Sweet Potato Fries
You need a big chef's knife to do it well. Start by cutting the sweet potato in half, length-wise. (It's hard. Use your weight to lean on the knife for a bit of leverage if you need to.) Put the flat side on your cutting board and cut in half again. You should have big wedges now. SLICE the wedges into 3 pieces each. They should look like half moons. Lay each of these pieces  flat and cut length-wise again so you now have fry-shaped potatoes.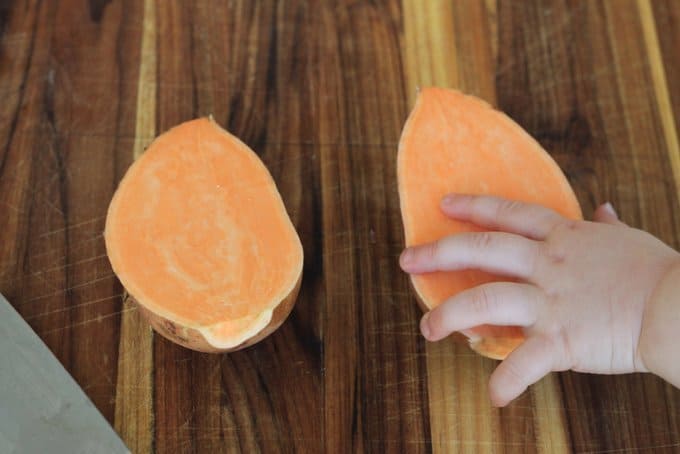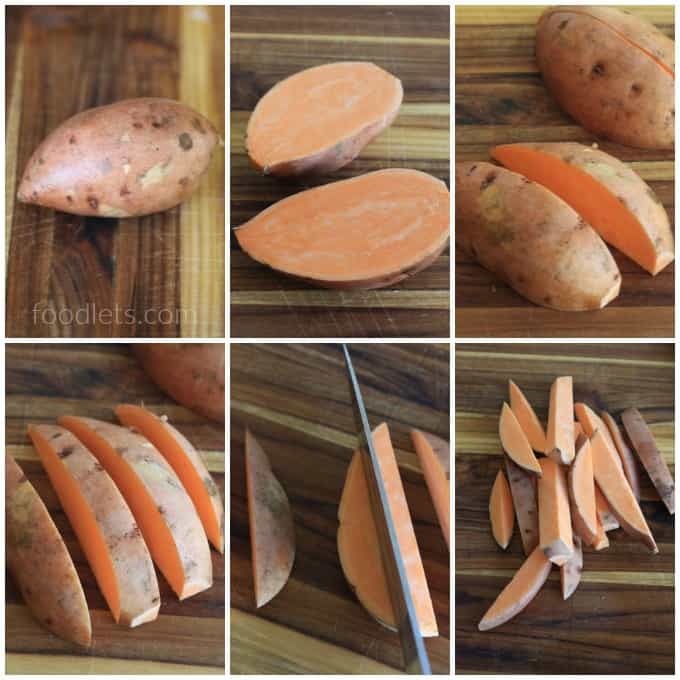 Portions: I used 3 medium-large sweet potatoes to feed 1 adult and 4 small kids.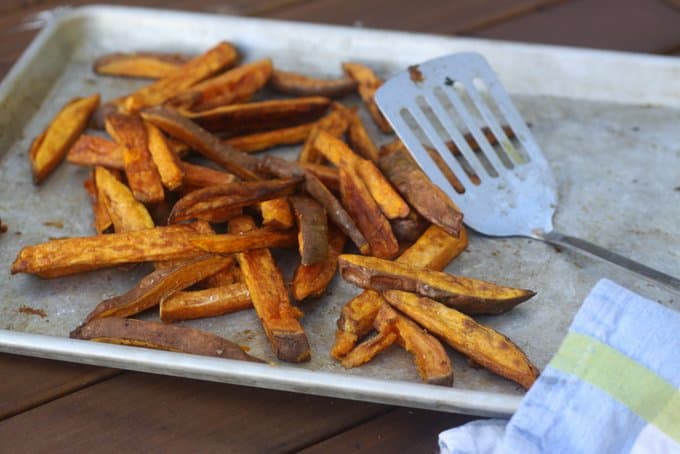 And because we never met a sweet potato we didn't want to immediately eat every last bit of, here are a few other kid-friendly ways to cook sweet potatoes: