Do your kids love muffins? When it comes to muffins, my four rascals are all-in.
That's why I'm always trying new spins on healthy muffin ideas. After several recipe tests and tweaks, it's unanimous: These apple cinnamon oat muffins are the winners.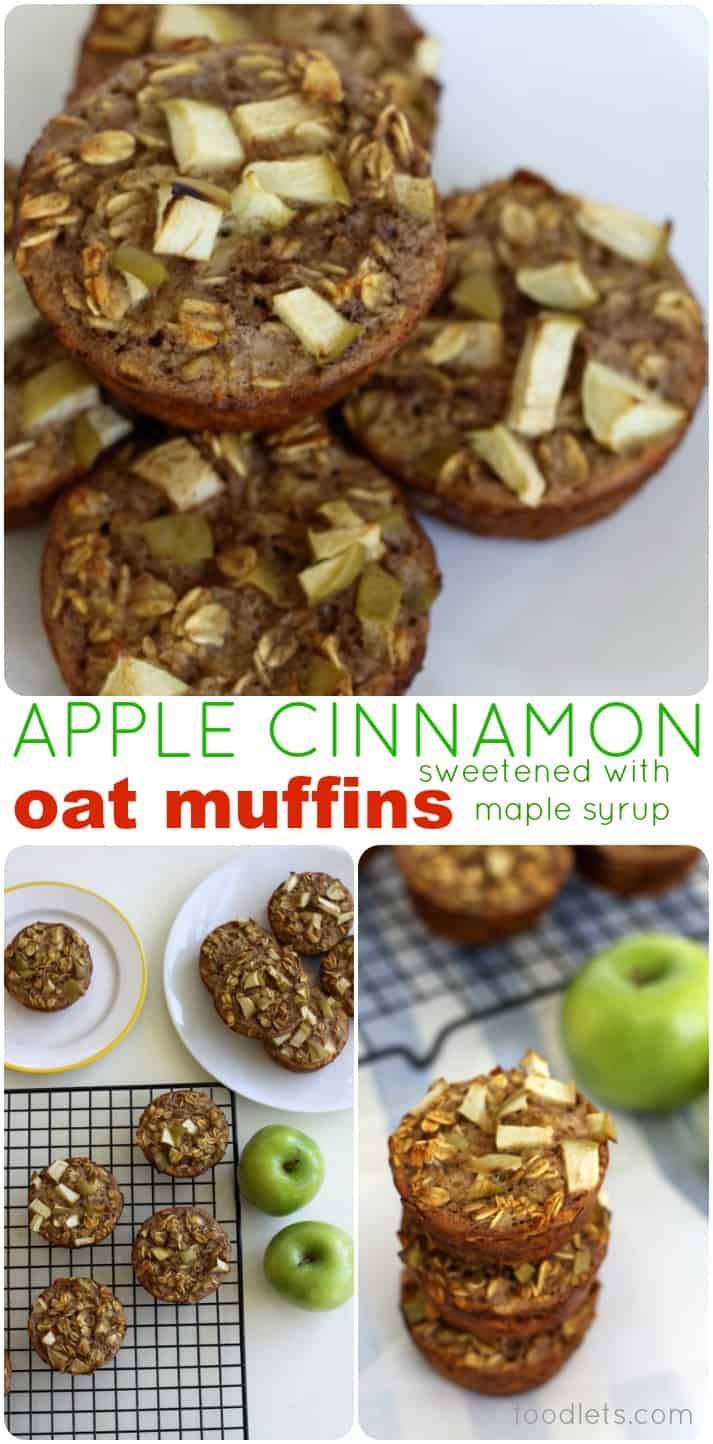 What's the secret? Doubling up on the apples.
Applesauce, meet your parents: Granny Smith apple and this other Granny Smith apple. That's right, it's almost a triple apple situation.
In fact, all that apple goodness gets us at least a scissor-step closer to the five recommended servings of fruits and vegetables every day.
I'll serve one of these apple cinnamon oat muffins for breakfast tomorrow. Wait two days, then pack the remaining muffins inside unsuspecting lunch boxes.
In the meantime, my house basically smells like apple pie heaven.
All You Need are Basic Ingredients You May Already Have
Notice anything missing? There's no flour or sugar in this recipe.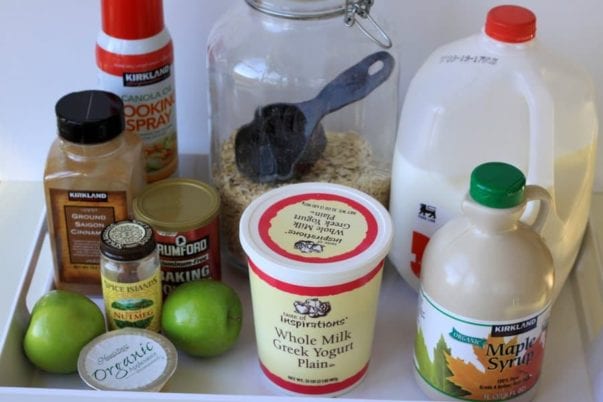 Reserve a few apples then mix everything together, using an ice cream scoop to evenly portion the batter in your greased muffin pan. Sprinkle those remaining apples right on top.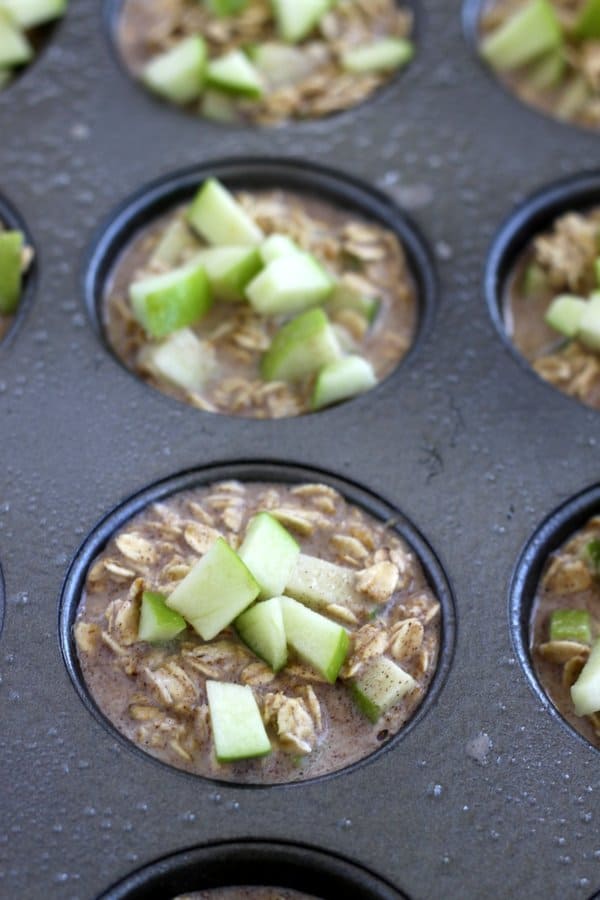 Bake for 32-35 minutes and TADA!
Breakfast, snacks and possibly lunches are taken care of. For a while.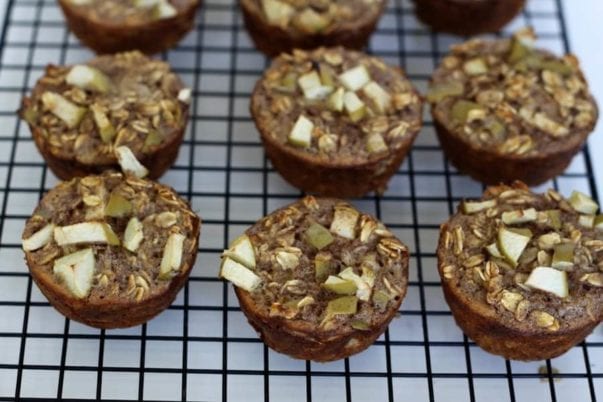 Print
Cinnamon-Apple Oat Muffins
Author:
Prep Time:

5 mins

Cook Time:

35 mins

Total Time:

40 mins

Yield:

12
Ingredients
Non-stick canola oil cooking spray
2 eggs
½ cup applesauce
½ cup maple syrup
½ cup Greek yogurt
1 cup milk
1 teaspoon cinnamon
¼ teaspoon salt
¼ teaspoon nutmeg
1 ½ teaspoon baking powder
2 cups oats
2 Granny Smith apples, diced
Instructions
Preheat oven to 350 degrees F.
Mix wet ingredients: eggs, applesauce, maple syrup, Greek yogurt and milk.
Add cinnamon, salt, nutmeg and baking powder. Mix.
Add oats and 3/4 of your apples to the mixture then stir.
While the oats start soaking up a little of the moisture, prepare muffin pan with non-stick canola oil spray (or use paper muffin liners).
Use an ice cream scoop to fill each cup evenly, then sprinkle the remaining apples on top.
Bake for 32-35 minutes.
Store in an airtight container in the fridge.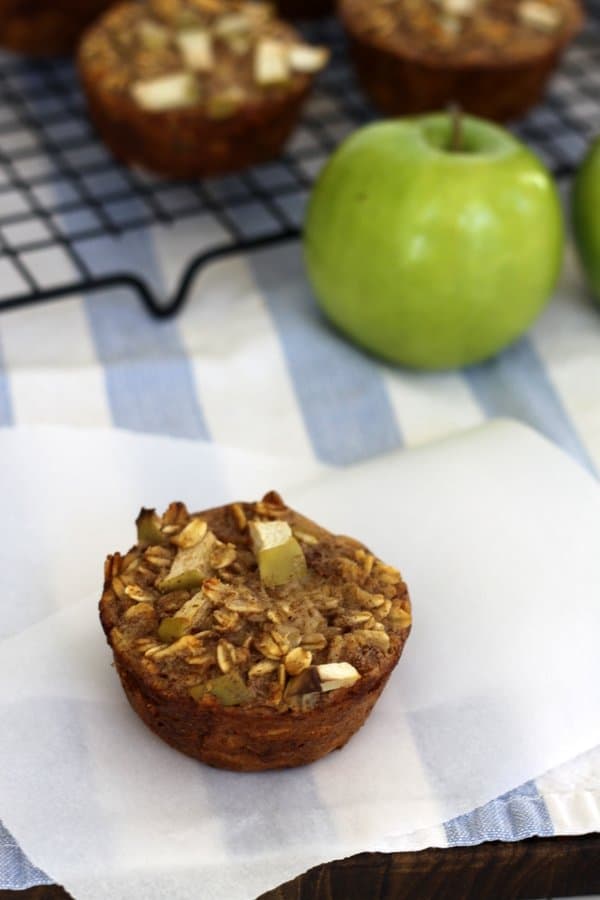 Want more simple ideas full of fresh ingredients? Try our kid-tested breakfast recipes for favorites like these: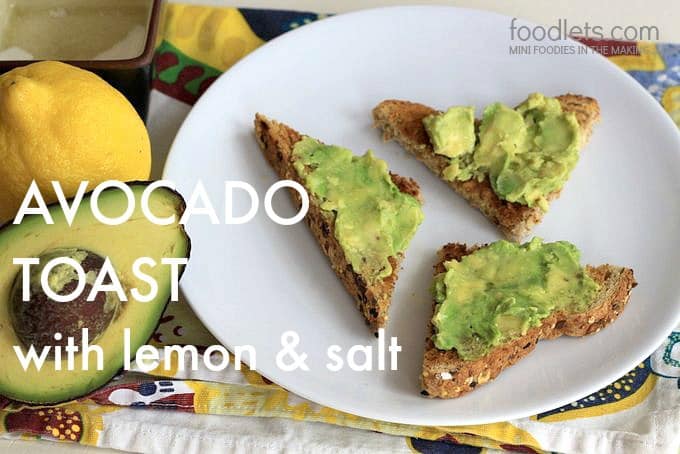 Sign up for the Foodlets newsletter (at the side of this page, or at the bottom for mobile) and like Foodlets on Facebook and you'll never miss a new idea.