Attention everyone who doesn't like vegetables–and those who live with (or parent) them.
This recipe is for you. In fact, if you try cooking ONE NEW vegetable this year, make it roasted cauliflower.
I've served this roasted cauliflower to dozens of kids and adults, all of whom told me they didn't like cauliflower just as I was spooning a portion onto their plates. Then they tried a bite. Now it's my go-to side dish for company because it's always a hit.
Roasted cauliflower is NOT the mushy, steamed stuff you remember as a kid. Nope.
With a little hit of olive oil and a dash of salt, this roasted cauliflower is transformed into savory bites that can only be described as buttery, salty and just crispy on the edges.
And the whole thing comes from a humble bag of frozen cauliflower.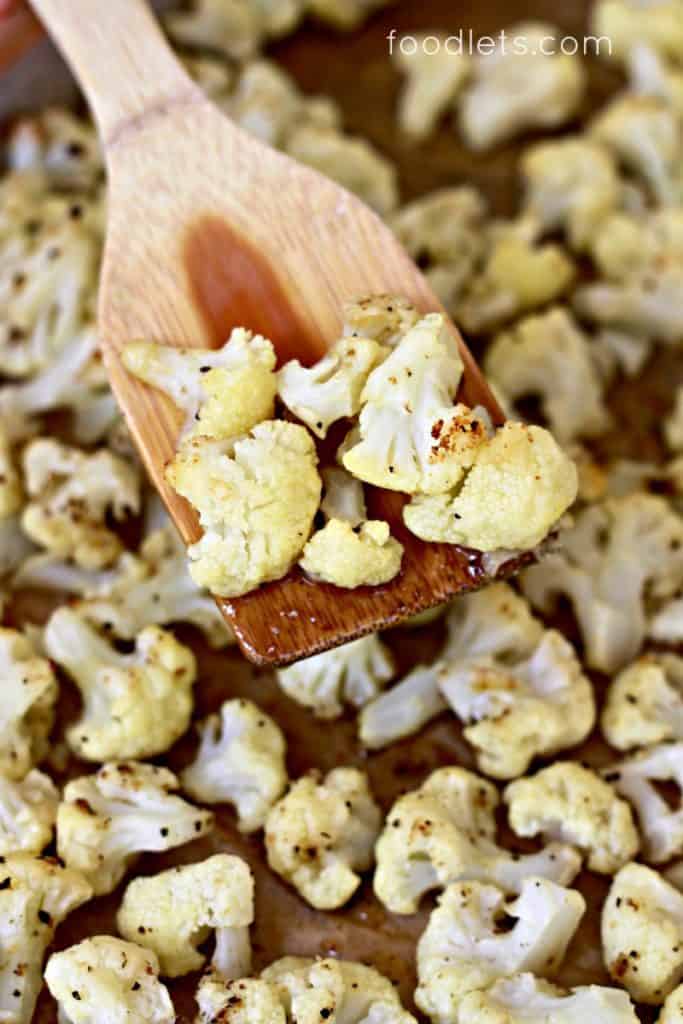 How to make roasted cauliflower from a bag of frozen cauliflower
The technique is so simple.
You need: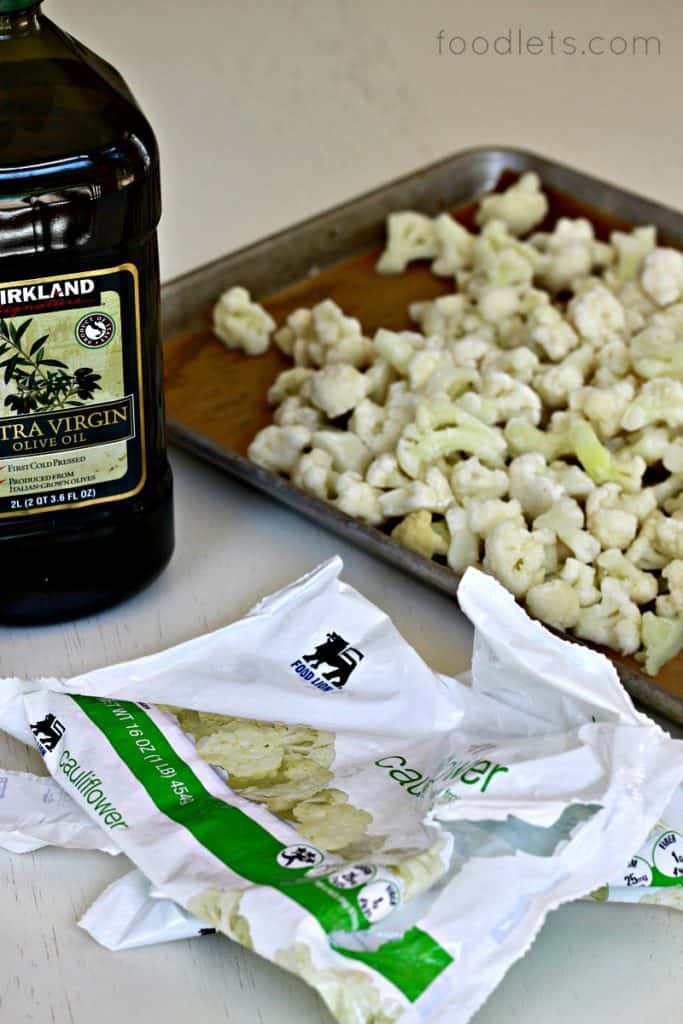 Preheat your oven to 450 degrees F.
Pour the cauliflower onto your sheet pan and douse with olive oil.
Sprinkle with salt or in this case, Mrs. Dash because I was cooking for my in-laws who have a low-sodium diet. (But really you could add ANY herbs or spices here. I usually just throw on a generous pinch of salt.)
Then roast for about 25 minutes.
That's it.
For about 2 minutes of work, your reward is a side dish every one of my four kids DEVOURS every single time.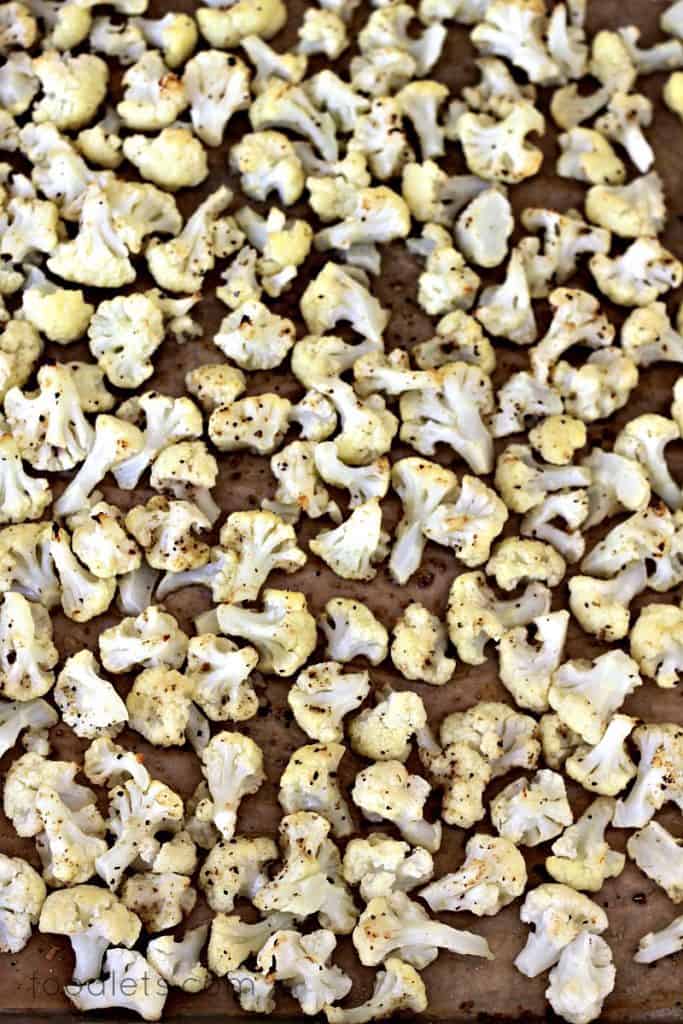 How to Turn a Bag of Frozen Cauliflower into the Side Dish Even Veggie Haters Love: Roasted Cauliflower
You don't need to thaw the cauliflower for this recipe. Just throw it in frozen. If you want more color, put your pan under the broiler for 1-2 minutes at the end.
Ingredients
large bag of frozen cauliflower
3 tablespoons olive oil
1 teaspoon salt
Instructions
Preheat oven to 450 degrees F.
Pour frozen cauliflower onto sheet pan.
Drizzle olive oil on top and use hands to mix, coating each piece. Then spread the cauliflower into an even layer.
Sprinkle with salt.
Roast for about 25 minutes until the cauliflower is soft on the inside and browned on the edges.
p.s. This cauliflower is awesome with our
honey-mustard chicken
. Another total crowd pleaser that only takes a handful of ingredients to pull off.