"Can we make the chicken for them?" Phoebe whispered in my ear. (And when I say "whispered", I mean she breathed. Little puffs of inspiration delivered straight to my ears. How can one request be so tickly and so excited all at once?)
Paul's parents were visiting from Florida and after a disastrous dinner the night before, this was their last night in town. I didn't even remember the first time we tried this chicken dish but my 5-year-old sure did.
So I made a double batch this time. One to freeze for later, and one for this night.
You never know who she'll want to make it for again.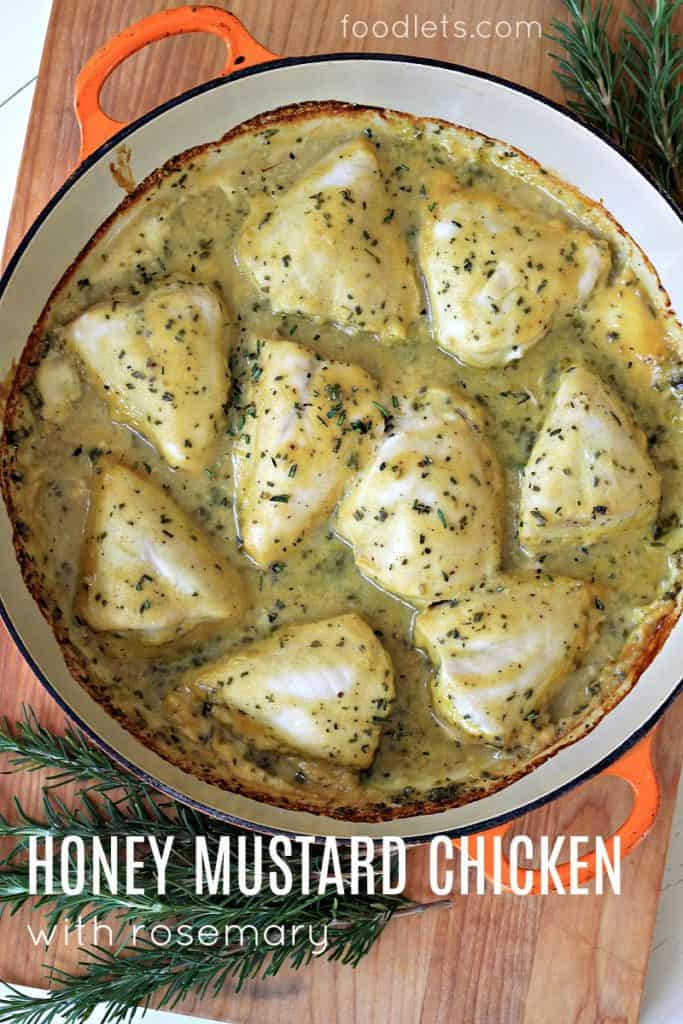 What you need:
chicken thighs or breasts
olive oil
mustard (any kind)
honey
rosemary
What to serve it with:
Roasted broccoli, carrot sticks (which double perfectly as baby-friendly finger food) or cauliflower work perfectly since the oven will already be on. Just add the veggies to the oven for the last 15 minutes before you take the chicken out. Then crank up your oven to 450 to finish off the veggies (or use your broiler to get a little carmel color on the edges.)
And there's a bit of nice sauce here, perfect for slathering over quinoa, brown rice, cous cous or like we did, tabbouleh. A new dish for the kids with an awesome name to pronounce.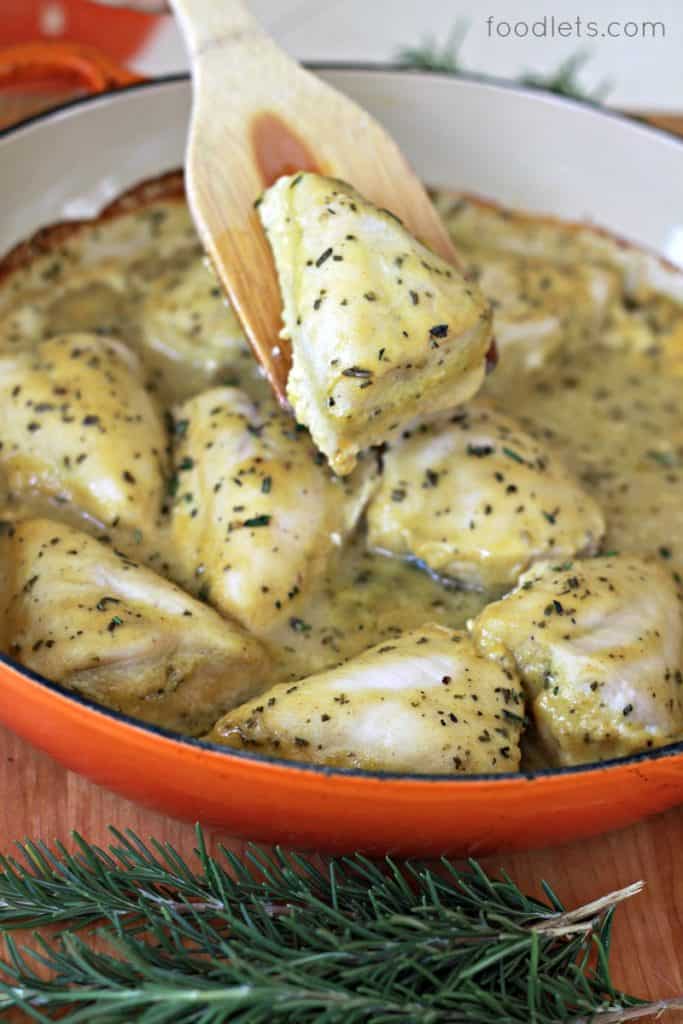 Tip: Don't dirty a whole bowl just to make the sauce. Set your chicken in the baking pan and mix your sauce in a 1-cup glass measuring cup with a spout. Pour the sauce over the top for convenience with little cleanup.

Honey-Mustard Chicken
Ingredients
¼ cup mustard
⅓ cup honey
1 tablespoon olive oil
2-3 pounds chicken thighs
Salt
2-3 sprigs fresh rosemary
Freshly ground black pepper
Instructions
Preheat oven to 350 degrees F.
Mix sauce in a small measuring cup or bowl. Place chicken in a baking pan and sprinkle with salt and pepper. Then drizzle sauce over the your chicken and pop the rosemary in the pan.
Bake for about 30 minutes for boneless thighs and 40-45 minutes for thighs with bones.
What do you think? Did you like this recipe? Let us know! I'd love all the details too:
How many kids do you have? 
How easy was this dish to prepare? 
What did the kids say? Thumbs Up, Middle, or Down?
Would you make it again?