CHIA SEED PUDDING IS JUST ABOUT THE PERFECT MAKE-AHEAD BREAKFAST, particularly for sunny weather.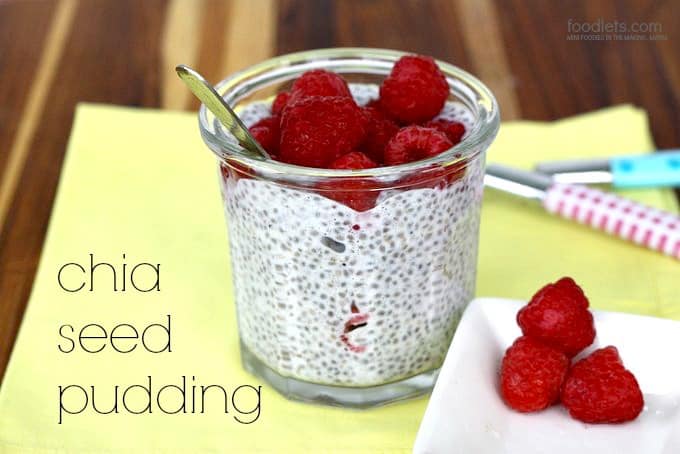 But I didn't always know this.
The first time I made chia seed pudding, the whole concept was so foreign to me that I actually thought you HAD to use coconut milk. As though it wouldn't work with other liquid. Like regular milk.
Since then I have figured a few things out.
Liquid, as it turns out, is liquid. We're pretty big milk drinkers so before I collapse on the sofa at night, I'll simply pour a couple cups of milk into a bowl with 1/2 cup of chia seeds, add a slug of maple syrup and stir. Add fresh berries, frozen berries, or wait on the berries until morning.
Ultimately, this is what we wake up to.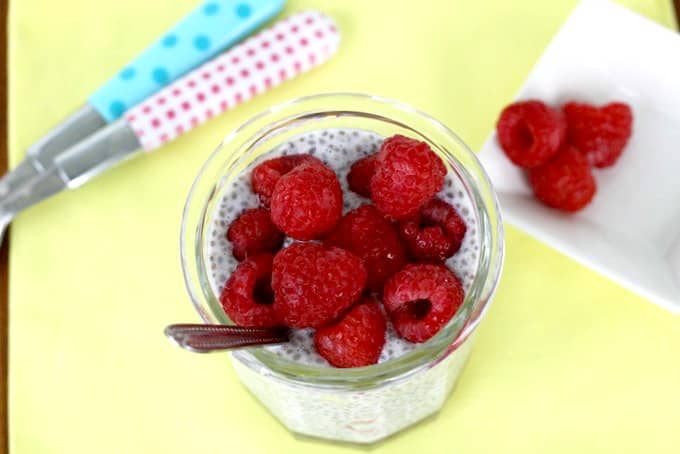 A protein-packed breakfast full of omega-3s with fresh fruit on top. Not bad for 30 seconds worth of work.
Print
overnight chia seed pudding with berries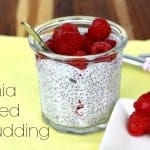 Makes 4 large servings (of about a cup)
Ingredients
2 cups milk (any kind)
1/2 cup chia seeds
Optional: 1-2 tablespoons of pure maple syrup or honey
1 pint of fresh berries (any kind)
Instructions
Using a medium mixing bowl with a lid, stir the milk, chia seeds and syrup or honey (if using) together.
Optional: add berries, or wait and let the kids do it themselves in the morning.
Cover and chill overnight (or at least 1 hour).
Before you go to bed, or a few minutes before serving in the morning, stir the mixture. It'll be clumpy in some places where the seeds have soaked up the most seeds. Just mix it up and it'll be perfect. Add your berries if you haven't already.
WHY CHIA SEEDS?
They're an easy pantry staple to have on hand and FULL of nutrients:
omega-3 fatty acids
protein
fiber
antioxidants
calcium
WHAT DOES THIS TASTE LIKE?
Tapioca pudding.
PS. If you have any left over, add a little extra milk and make chia seed popsicles.