One of our favorite family activities has become Dinner & a Movie Night. It's usually Friday, which is such a fun way to wind down after a busy week.
And we recently splurged on an outdoor movie setup (including an outdoor screen and projector) that's so fun I can hardly describe it. The kids pull out beanbags and sleeping bags, snuggle in and get cozy. There's popcorn and wine (depending on which row you're sitting in) and the whole thing is hard to beat.
Dinner is typically finger food OR something that's served in a bowl for easy access. A few of our kids' favorites:
And for the sides? Roasted veggies for the win! You can never, ever go wrong with roasted potato wedges with garlic or baked sweet potato fries.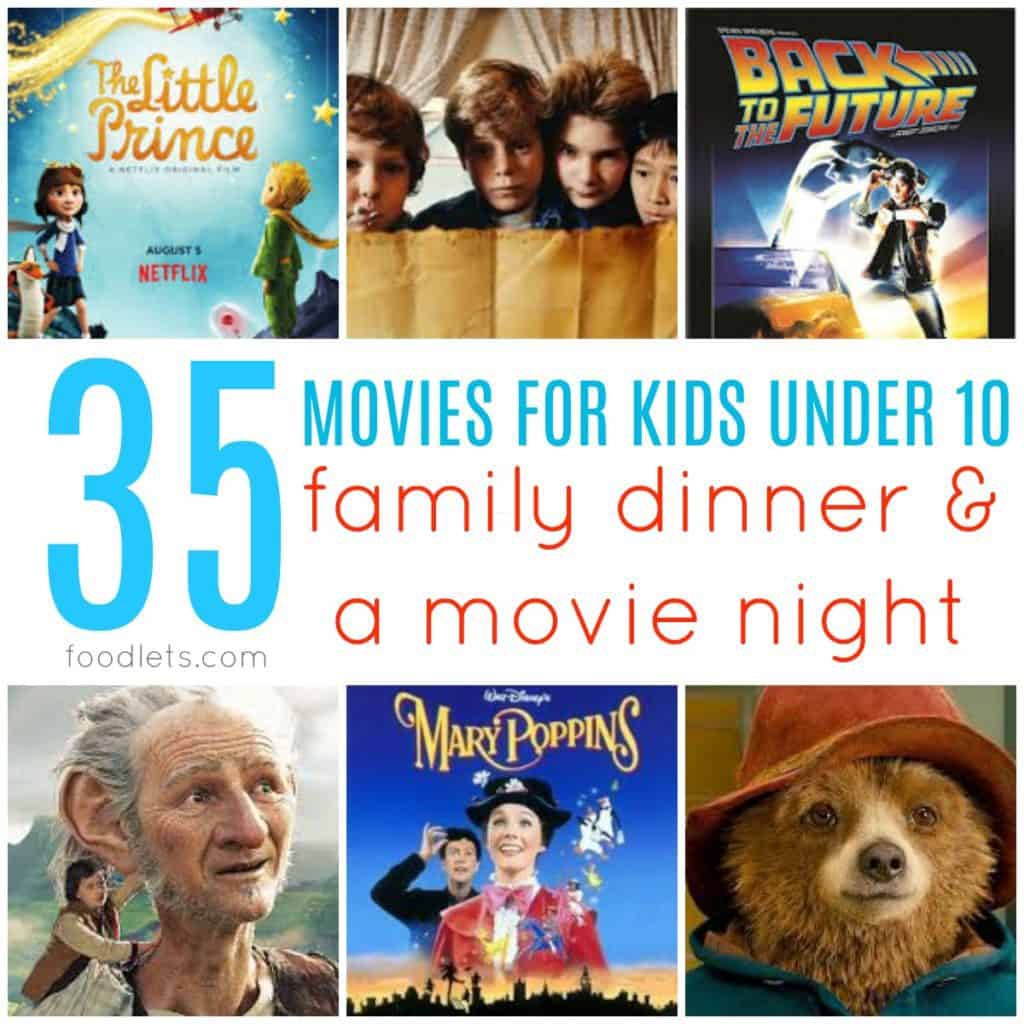 Movies for Kids Under 10
Our kids are between three and eight, which means movies need to be less scary and more sweet but still interesting enough for the whole family to enjoy. Here is our list of favorites so far, plus movies on our list of what to watch next.
Sing
Babe
ET*
Moana
The Little Prince
Goonies*
BFG*
Back to the Future (all of them)*
Beethoven
The Black Stallion*
Narnia*
Ice Age
The Princess Bride*
The Sandlot
Paddington*
Happy Feet
Beauty and the Beast*
Trolls
Sound of Music
Mary Poppins
Wizard of Oz*
Charlotte's Web
Star Wars* (all of them)
A Dolphin Tale (both)
Peanuts Movie
Because of Winn Dixie
Diary of a Wimpy Kid
Kindergarten Cop
Home Alone
Spy Kids
Adventures in Babysitting
Homeward Bound
Pete's Dragon
The Mighty Ducks
Honey, I Shrunk the Kids
*There are a few scary parts in these movies but the whole experience is still worth it!