This is the only recipe you'll ever need for baked potatoes.
If you like baked potatoes with pillowy white centers and flavorful skins, make these now.
Because EVERYONE will love them.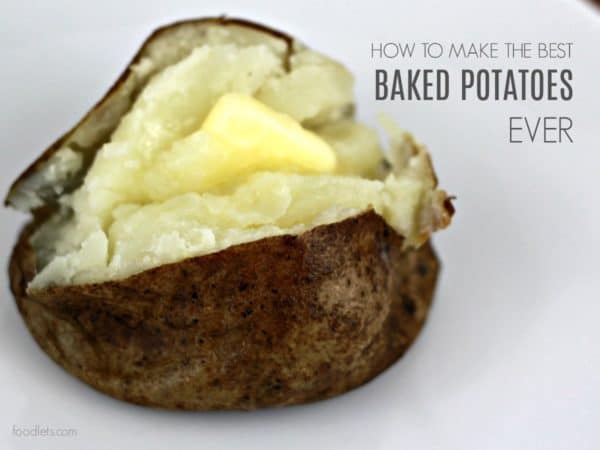 Foodlets Reviews
Real comments from my very real 4 children.
I only add new recipes when we have at least 3 thumbs ups. 
Phoebe (age 8) – "Thank you so much for making this dinner!"
Estelle (age 7) – "I love tomatoes. Potatoes. I love these things."
George (age 5) – "Yum! Those are the potatoes I love."
Violet (age 3) – "Mmm, Mommy. Thank you for making this. You the best."

What you need to make the best baked potatoes ever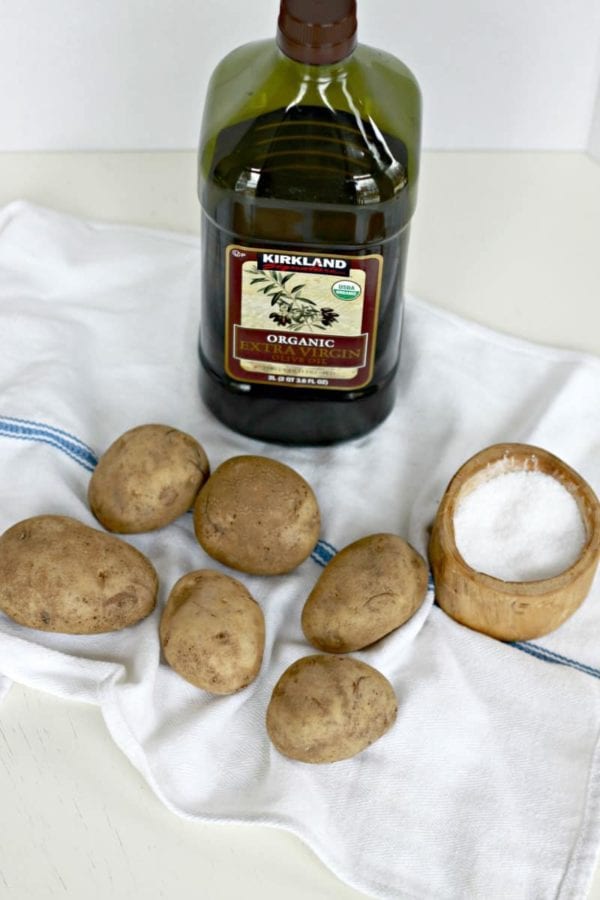 How to make the best baked potatoes ever
1. Preheat your oven to 425 degrees F.
2. Drizzle olive oil on each potato.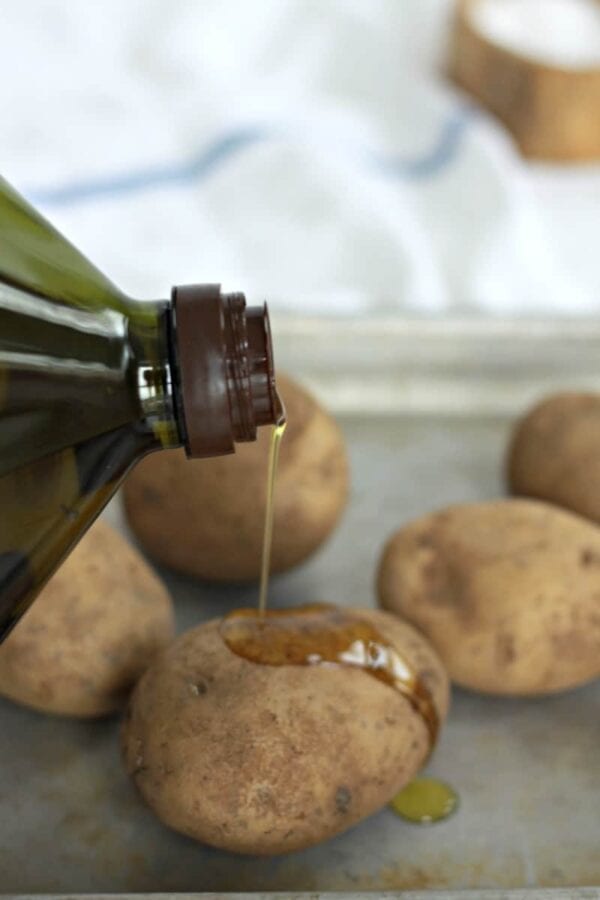 3. Rub each potato to evenly distribute the olive oil.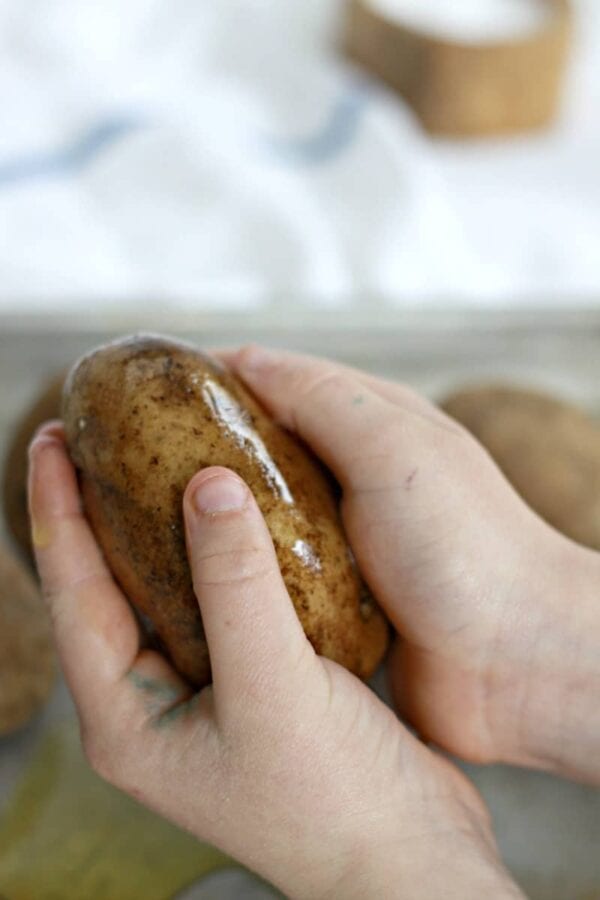 4. Poke each potato with a fork about 4 times. (You could certainly do this before drizzling olive oil all over everything but that wouldn't be as much fun, would it?)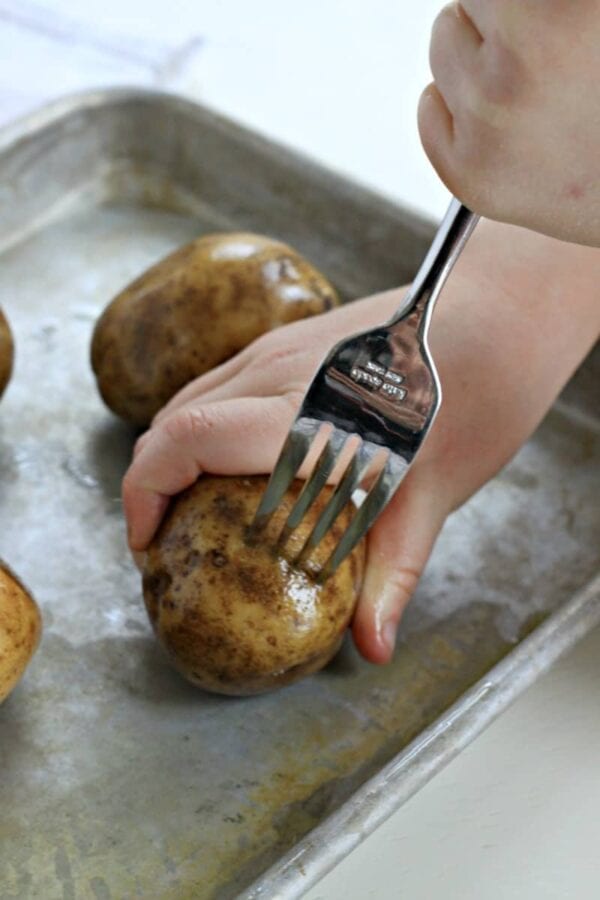 5. Sprinkle with kosher salt.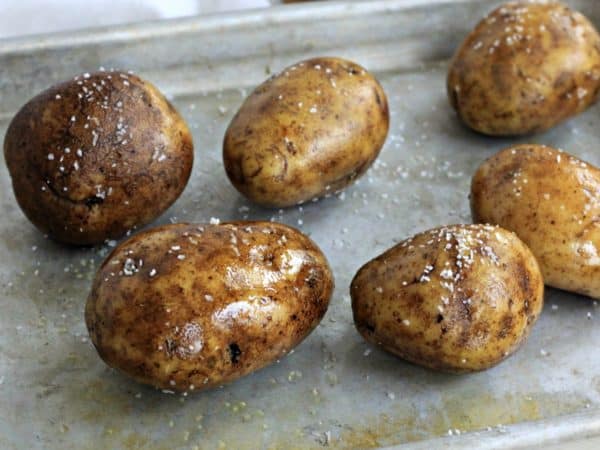 6. Bake at 425 degrees F for 45-60 minutes.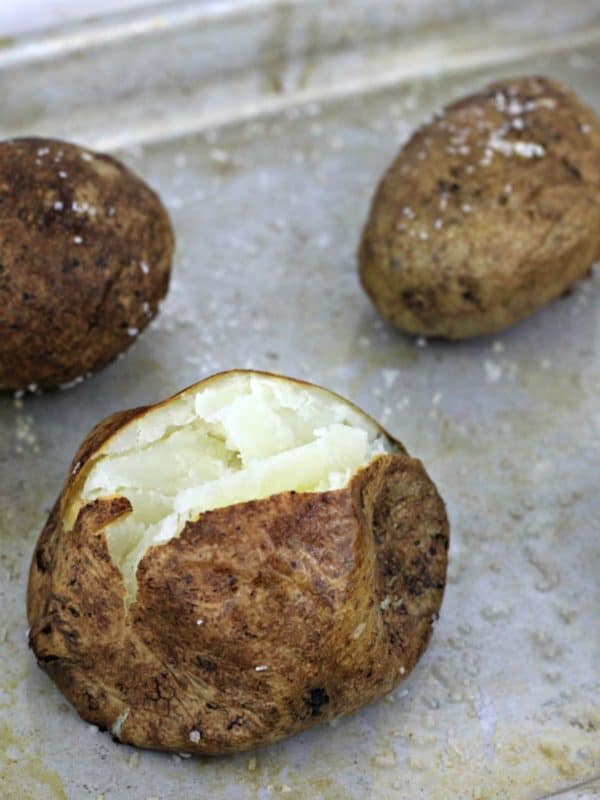 That's it! Top those beauties with butter, sour cream, Greek yogurt, salt or pepper and get your potassium fix on.
My favorite entrées to go with these delicious baked potatoes are usually something hearty like our Bacon-Wrapped Pork with or Honey Mustard Chicken. Yum.