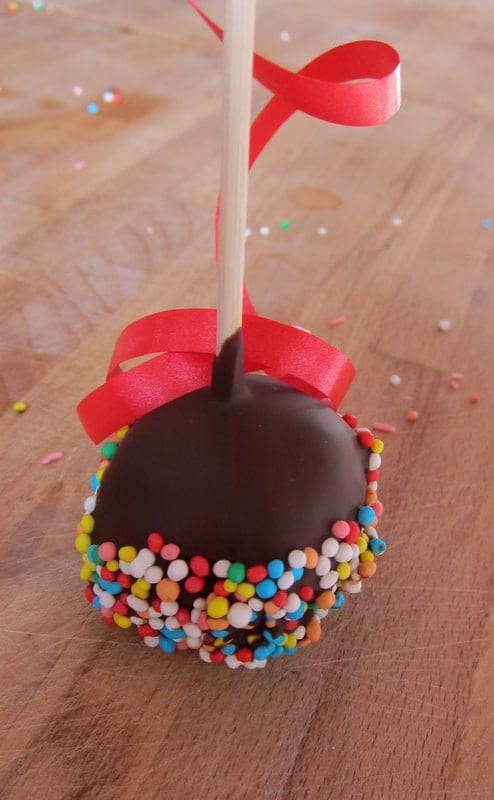 SHE'S ALREADY ONE! And to celebrate Estelle's first big day with friends, we made cake pops. But not just any cake pops. These started with a healthier version of David Lebovitz's amazing banana cake, in honor of Estelle's favorite fruit, then we dip, dip, dipped our way to chocolate covered bliss.
Before I go any further though, I need to come clean about something. Until a few months ago, I'd never heard of cake pops. Never. In my defense, I'm positive such things aren't in vogue in Rome the way they seem to be at home (where I just saw them for sale in the Starbucks drive-thru for $1.50 a pop.) So, when I saw cake pop photos from the birthday party my friend Amber threw for her daughter I did what any Type A, post-corporate career mom does, I Googled them and watched a how-to video on YouTube. Sufficed to say, if I were a better mom more experienced in all things cake pops, I would've made these. As it is,  I made these and here's how it went…
Click through the slideshow for step-by-step instructions, including low-sugar frosting. [nggallery id=13] Phoebe helped. Then we took our show on the road. A three-family restaurant lunch was already in the works so we supplied the party hats, noise makers and dessert.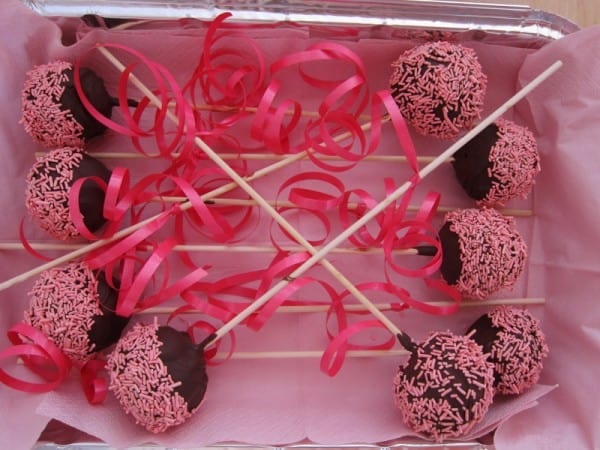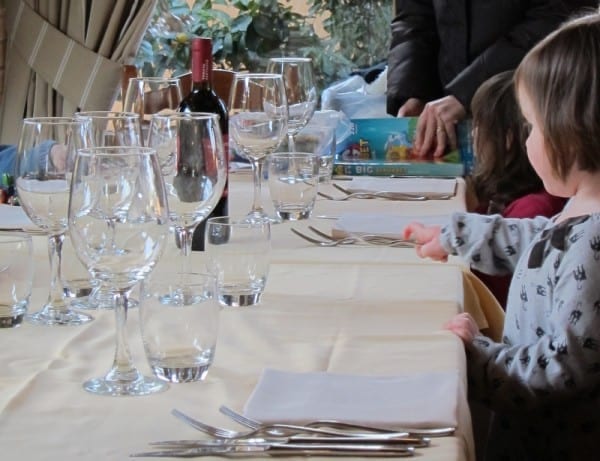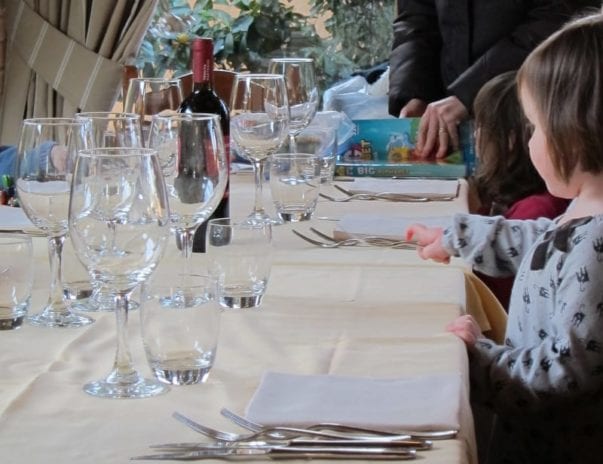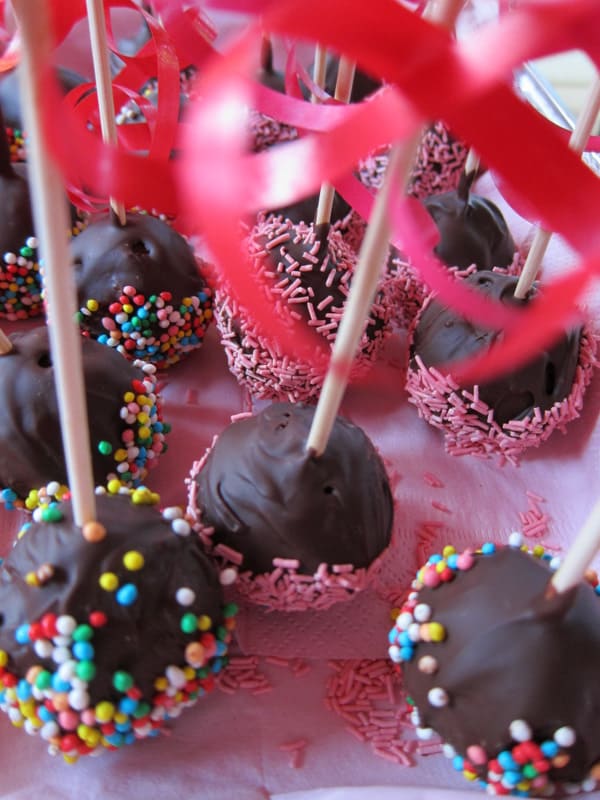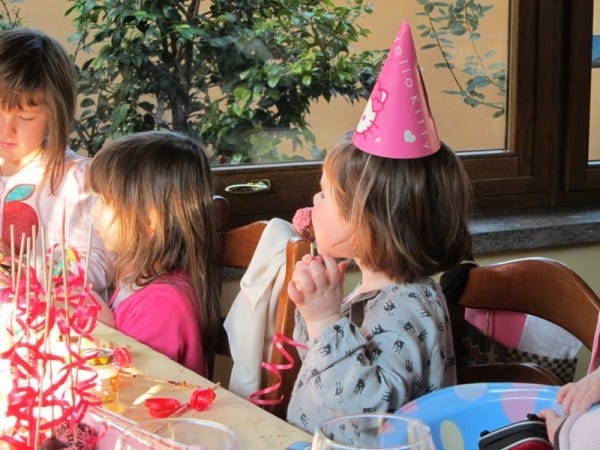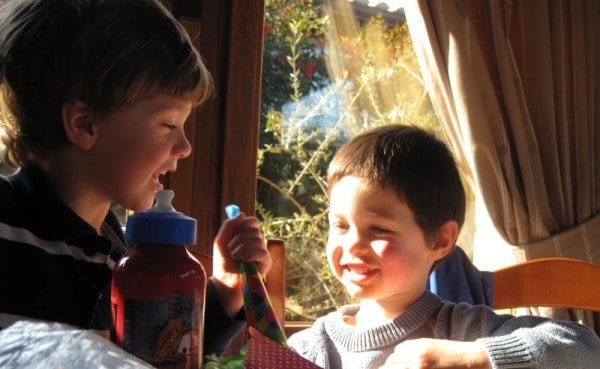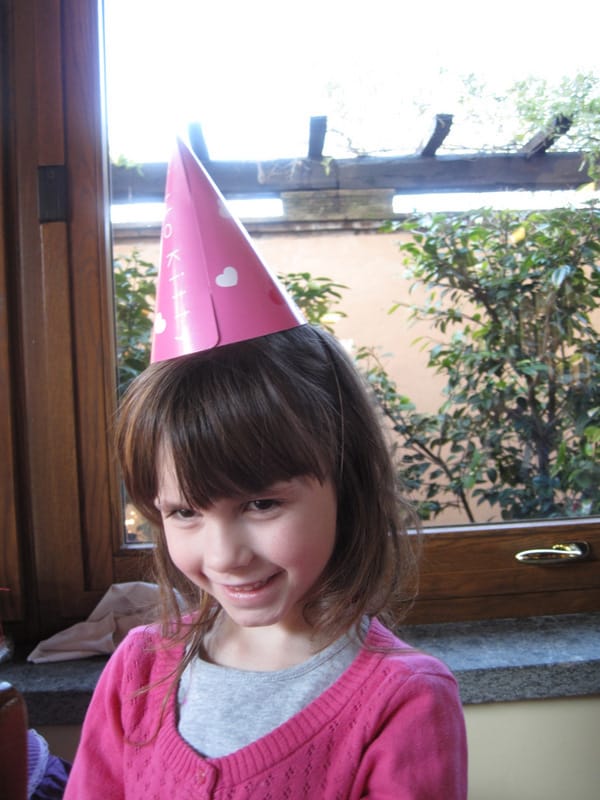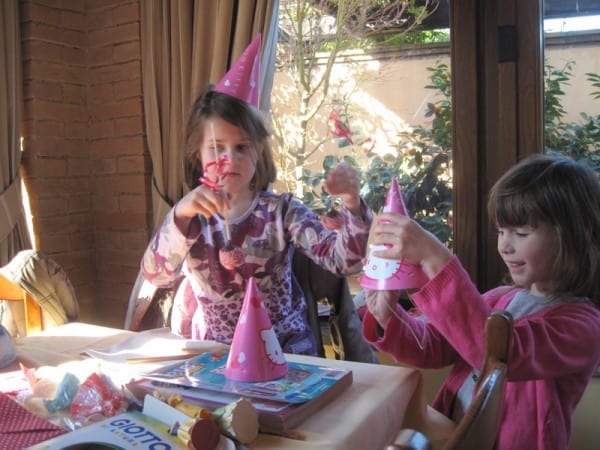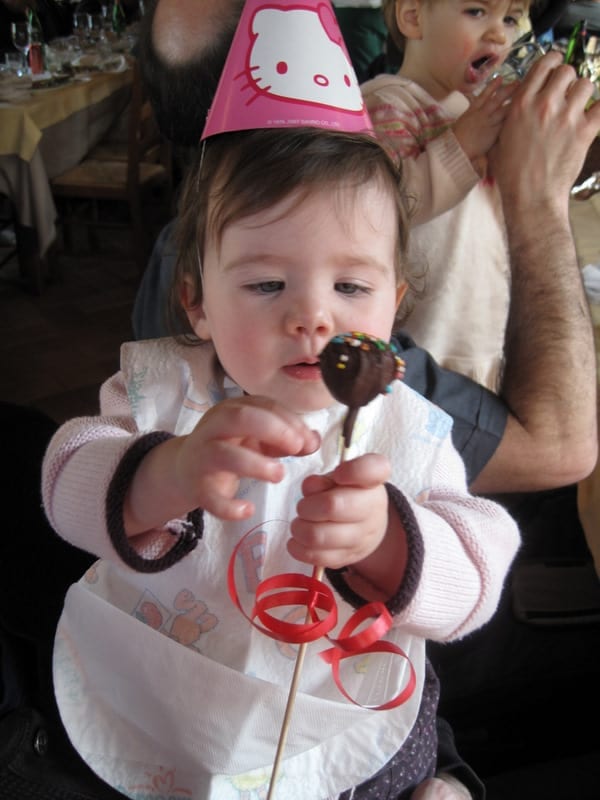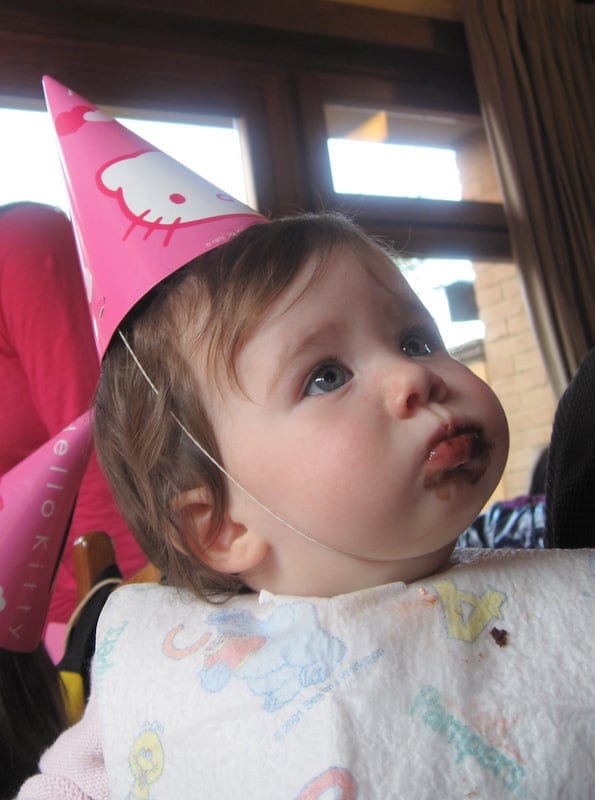 All in all, a great day, great dessert and very fun for everyone. Especially our little sweet-toothed ladies (wonder where they get it from?)
MORE OF OUR MOST POPULAR DESSERT IDEAS: