We've had our eyes on these little fish cupcakes for a while. Cute, right?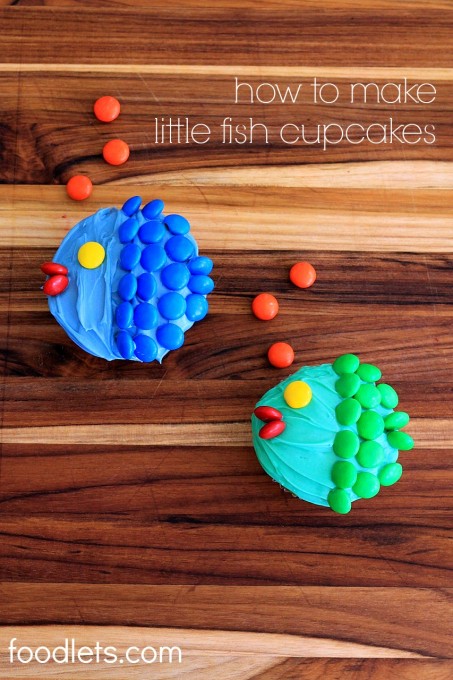 Our version of little fish cupcakes is very similar, except we skipped the special eyes and just went with M&Ms. I'll show you how we did it right here.
These are the big finish for our pool party food drive birthday party coming up.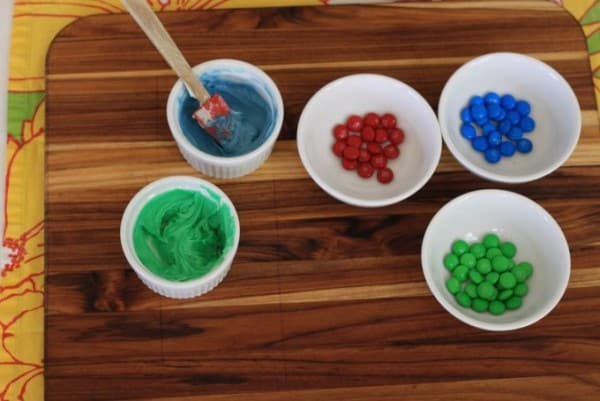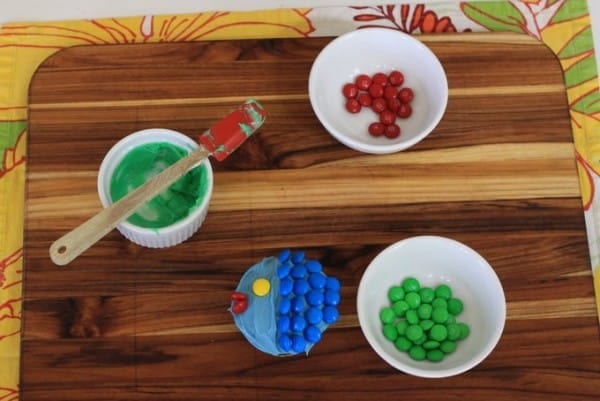 The cupcakes: We used our Super Spinach Cupcake batter + 1/2 cup unsweetened cocoa powder + 1/2 cup milk for these practice round cupcakes. Not bad. I love all the spinach in there but they weren't as moist as cakes we've made before. SO, I'll recommend other good-for-you cake recipes that would go undetected at a birthday party:
Coming up next: How to make frosting without dye. (The M&Ms are still going to be M&Ms but we'll go with totally natural coloring + my favorite frosting for kids.)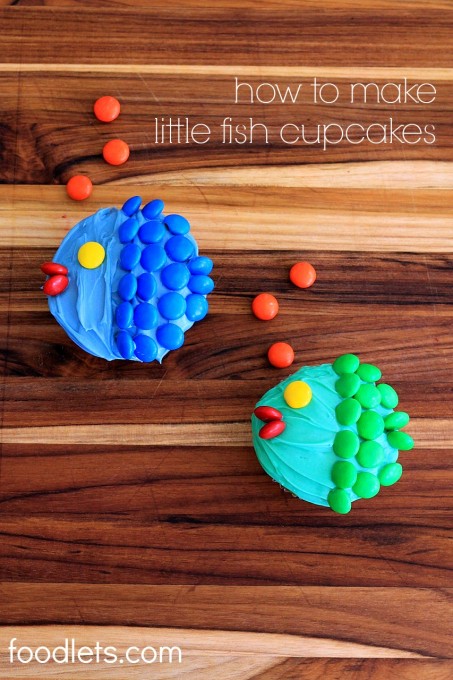 If you liked this idea, be sure to follow us on Facebook, Twitter & Pinterest!
Also, sign up for our free newsletter at the top of this (and every) page and you'll never miss a new idea.
Plus, get more adorable and do-able birthday ideas like these: