What's the best lunch for kids? Leftover dinner.
Especially when you can transform a crowd pleaser like Magical Mac & Cheese into…Magical Mac & Cheese Cups in minutes.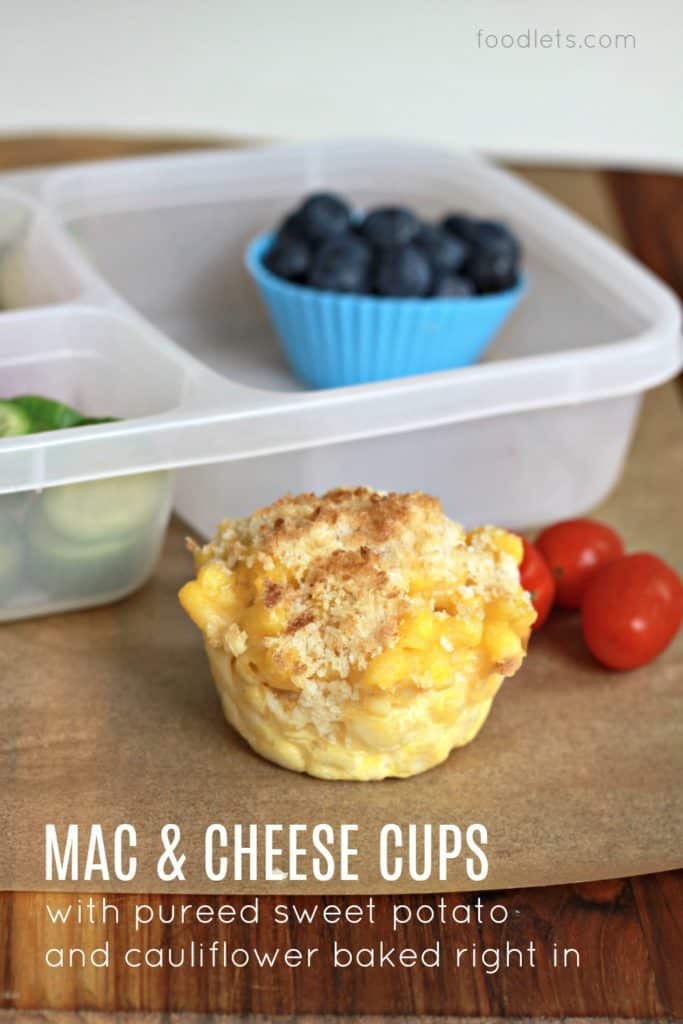 Start with the basic recipe for Magical Mac & Cheese, which happens to include as much veggies as it does cheese, and add three quick things:
2 eggs
a dollop of butter
a sprinkle of panko breadcrumbs
Just crack two eggs into a mixing bowl, add about 4 cups of your mac and cheese then fill a greased muffin pan with your pasta! Add a smidge of butter topped with a sprinkle of panko to each one and cook those babies in a 400 degree F oven for 15 minutes.
That's all you need to transform ANY leftover pasta dish into tomorrow's school lunch (think turkey bolognese, or pasta with smokey bacon), but these mac and cheese cups are the most popular version around here.
I guess it's just the magic.

Magical Mac & Cheese Cups (with Pureed Sweet Potato + Cauliflower Baked Right In!)
Ingredients
4 cups cooked pasta
2 eggs, beaten
3 tablespoons panko breadcrumbs
2 tablespoons butter
Instructions
Combine cooked pasta (and sauce) with two beaten eggs in a large mixing bowl.
Coat 6 cups of a muffin pan with non-stick spray or butter.
Fill cups completely with pasta mixture.
Add a dot of butter and half a tablespoon of breadcrumbs to the top of each.
Bake at 400 degrees F for 20 minutes.
Serve immediately or store in an airtight container in the fridge.