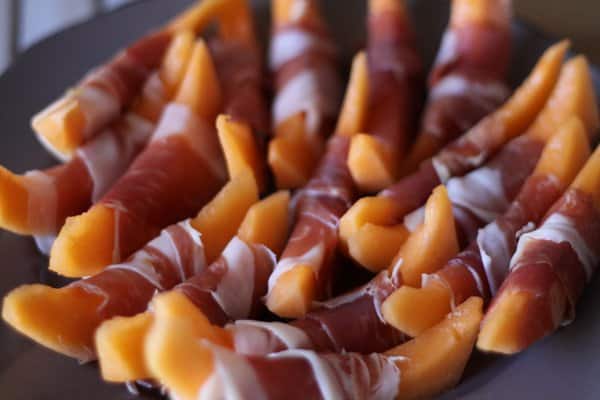 IT'S BEEN OVER 90 DEGREES EVERY DAY in Rome for weeks. This is a normal summer in Italy but that doesn't mean we're not melting! Particularly those of us from the Pacific Northwest where it simply doesn't do this. Ever. My Floridian husband, however, is soaking up the sun, humidity and all the heat for all he's worth. To this I say, meh. Which brings us to dinner on a hot summer night: antipasto. This one is a no-cook no-brainer. One the kids love.
First on the menu is an Italian summer time staple: prosciutto e melone, which is cantaloupe wrapped in thinly sliced pieces of prosciutto (cured and aged ham). It might sound like a weird combination but trust me, trust all of Italy, and give it a try. The cold, sweet melon is just amazing with the salty pork. Since Estelle only has a few teeth so far, we give her sliced pieces of melon and little bites of ham; Phoebe eats the whole thing, and plenty of them.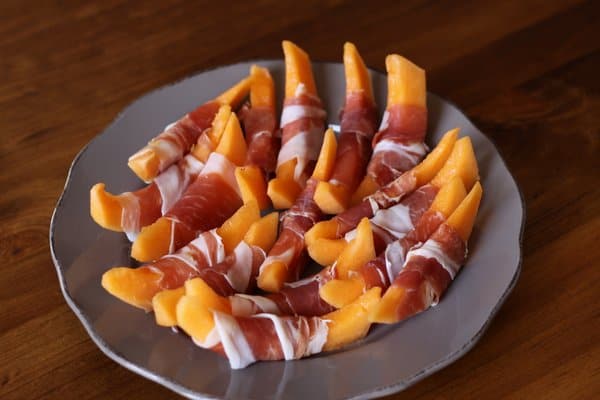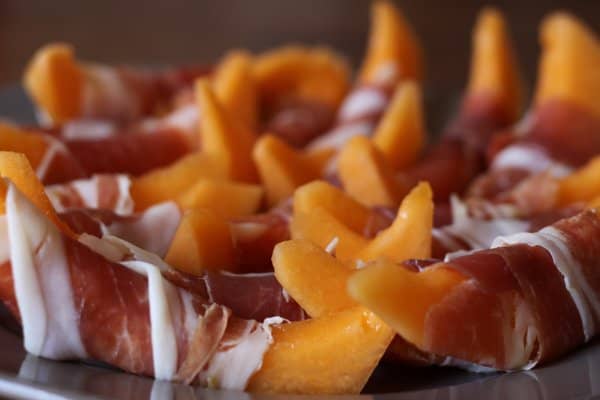 We've also got a family favorite when it comes to cheese and crackers. Soft robiola with crunchy rosemary crackers and bread sticks. The cheese comes in velvety cubes from the deli; you smash it down, fluff it back up, sprinkle with salt and pepper plus plenty of extra virgin olive valtrex online prescription oil. (Right now we're using a beautiful bottle of Osco, which is produced by friends on their family-owned villa just outside of Rome, La Tartaruga Sabina. We've been lucky enough to visit several times and their olive oil is only one of the amazing treasures there.)
Robiola is close to goat cheese in terms of taste and texture and bonus, it's safe for pregnant women to eat. Since I've been pregnant 3 times in the last 4 years, it's a cheese we've come to know and love! It's also fresh and wonderful, not processed and of course a great source of calcium.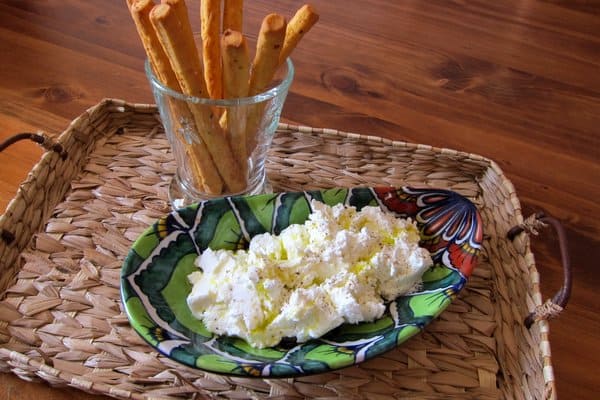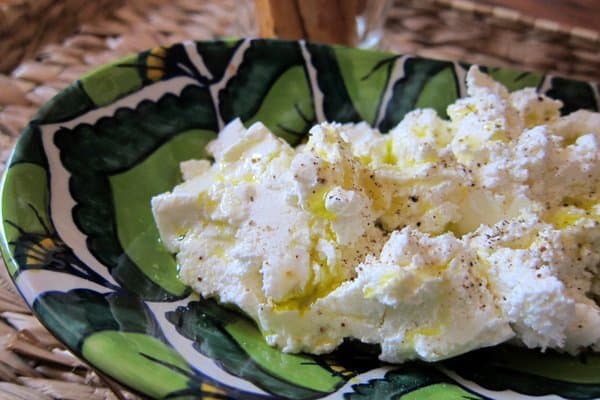 Round out the meal with any combination of olives (you'd be surprised at how many little kids love the super salty taste of olives), sliced cheese, pickles, whole wheat bread sticks, pickled artichoke hearts, even carrot sticks or celery. The idea is to make a meal out of snacks, cold and satisfying snacks, on a hot summer night. And to enjoy.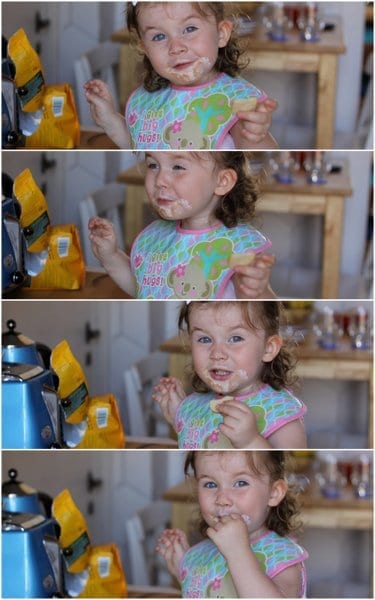 MORE ITALIAN IDEAS:
For another sure fire favorite featuring prosciutto, try the carrot wraps we served at our Halloween party. It's a recipe from Giada De Laurentis, full of fresh crunchy carrots plus a balsamic vinaigrette, fresh basil and of course it's all wrapped up in pork.