THE OTHER DAY I MADE CHICKEN CUTLETS for dinner and when I saw my four-year-old dunking each bite in her water glass, I had to ask… "This makes it softer on my teeth," she told me. Note to self: Don't overcook the chicken. My three small kids aren't always the biggest meat fans but when it's actually juicy and flavorful, they'll dig in. So, note to self: Don't overcook the London Broil either–and always use this marinade.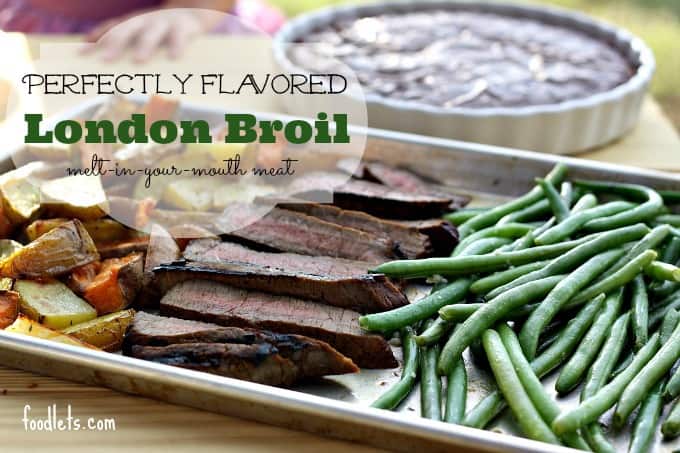 It's another idea from my mother-in-law, who should practically get a co-author credit on this blog with yummy and  healthy recipes like this and this. I made a few updates to the recipe she uses and I'm happy to report that all three rascals like it; the perfect flavors of garlic, salty soy sauce and tangy pineapple (yes!) make it wonderful.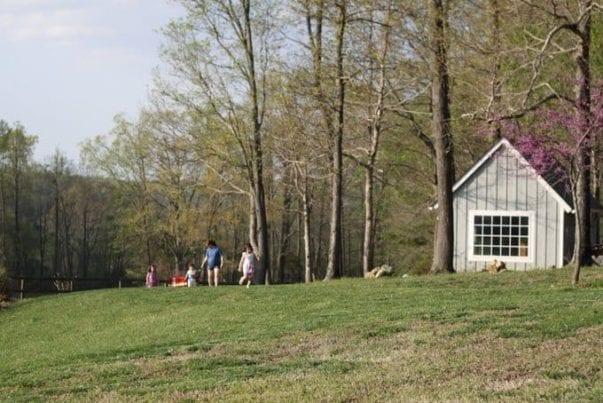 We served it outside on a sunny weekend and I'll say this: packing up and taking dinner to the great outdoors may be a bit of work but it's so very worth it for one reason alone: no cleanup. The grass doesn't care if it's littered with crumbs (let's be honest, chunks) and if a little milk spills? All the better. Spring weather can be up and down but as long as these kids have fleeces, we're eating outside! I'll draw the line at actual rain. I guess.
Plus, I had help.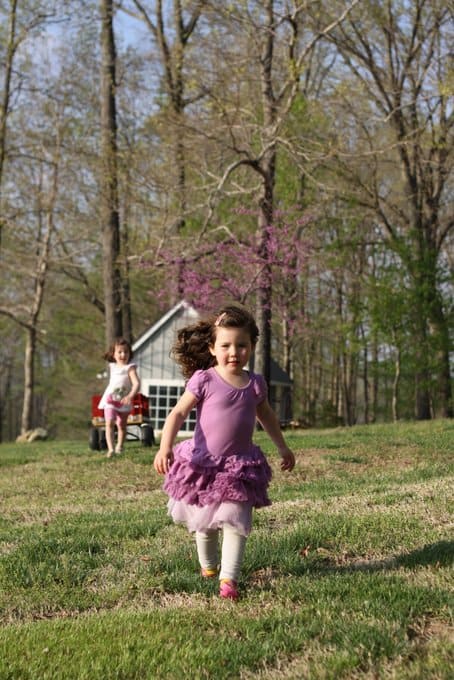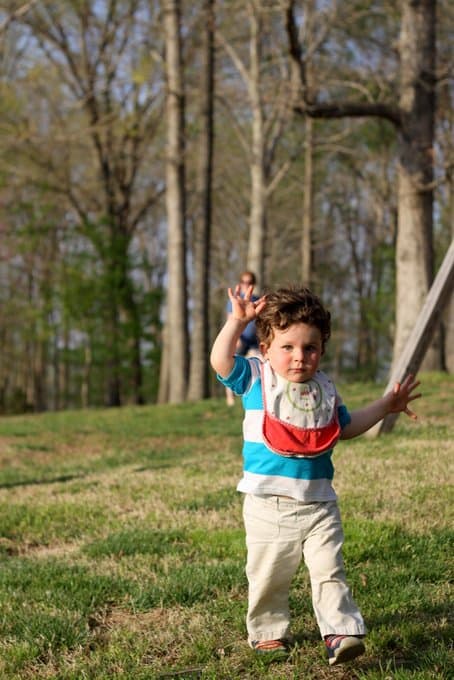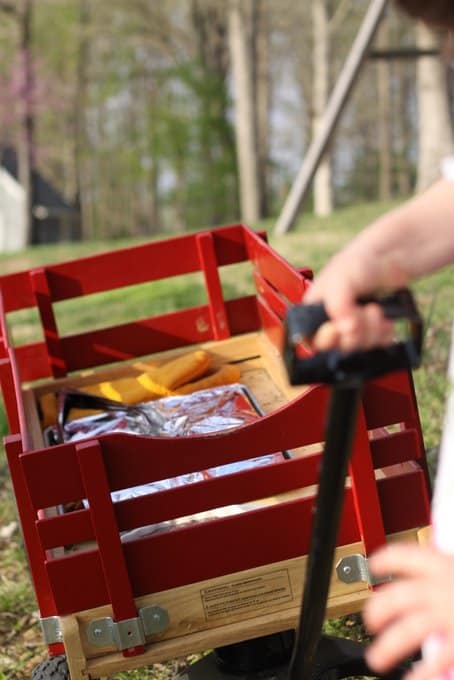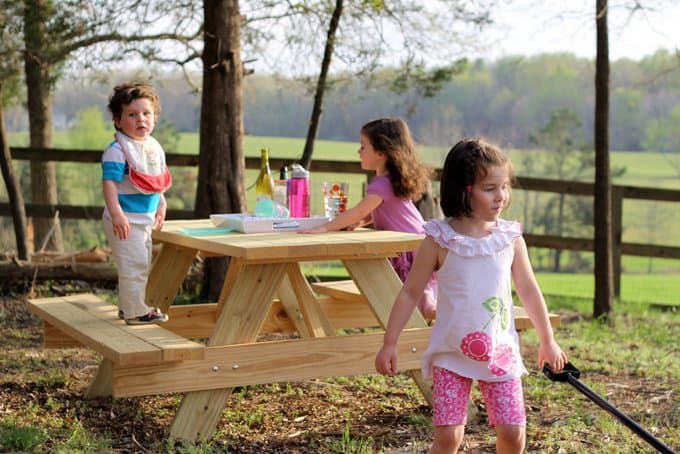 And after dinner at the picnic table everyone can run around which always means one more bonus: bedtime will be a snap tonight.
HOW TO MAKE PERFECTLY FLAVORED LONDON BROIL
ingredients
1 1 1/2-2 pound flank steak or "London Broil"
1/3 cup low sodium soy sauce
3 tablespoons olive oil
1/4 cup Worcestershire sauce
2 garlic cloves crushed
3 cracks of fresh pepper
1/2 cup pineapple including juice (I used fresh though I'm sure canned would be fine)
instructions
Mix all marinade ingredients into a large zip-top bag and marinate in the fridge for 2 days, flipping a couple times per day.
When you're ready to cook, use a large saute pan, cast iron skillet or grill pan, which I used. Turn a burner on medium high and let the pan get hot. Meanwhile remove the meat from the marinade and blot with a paper towel. If using a saute pan, add a little oil to prevent sticking. When the pan is hot enough to sizzle (drop a bit of water on if you're not sure), put the London Broil on. Now don't touch it. Let it cook for about 7 minutes. If it has nice dark color, flip it. If it doesn't, give it a couple more minutes but no more. Cook for about 5 minutes, again looking for dark color.
If you're worried about doneness, you can also push your finger on the meat. The more it gives, the less cooked it'll be. If it's already hard, remove right away.
Remove meat from skillet to a cutting board but wait. Cover with foil and let it rest for 10 minutes, where it'll keep cooking. Slice on a diagonal.
Serve with roasted potatoes (or throw in a few sweet potatoes too) and green beans (scroll down for the beans technique) if you like. We made brownies too.