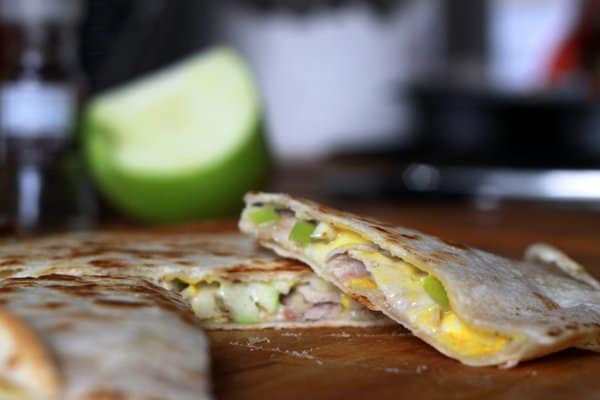 I LOVE A GREAT IDEA WHEN I HEAR ONE. A friend shared the concept of "freezer food" with me this weekend. If you aren't familiar, it goes like this: never make just one batch of something when you can double or triple it. Eat one serving tonight and freeze the others for future meals. That are already made! It's a good one, but we've got a problem in Rome. There's just not room in my miniature Euro-freezer. So instead, I always try to do something interesting with leftovers later in the week.
This one features the second half of a juicy pork roast we had the other night. Our ham, cheese and apple melts are a cross between a grilled cheese sandwich and a quesadilla…and they're delicious. When Phoebe (3 years) saw her cheesy wedges, she shouted "pizza!" and gladly ate more than one. Estelle (20 months) didn't care what they were called. She just chowed down.
Beyond a creative use for leftovers, the ease of these is my favorite part. Slather a tortilla with mustard. Add your favorite grated cheese and thin strips of cooked pork. (And you could easily substitute ham, whether it's leftovers or straight from the deli.) But here's the important part. Add slivers of Granny Smith apples for a crunchy, sweet and tangy bite that complements the salty pork perfectly. Throw the whole thing in a dry skillet over medium/high heat. Add mustard to a second tortilla and put on top. Cook for about 5 minutes on the first side. The tortilla should be getting crispy; if it's firm enough to flip with a large spatula (or two) without flopping out of the pan, flip it. Cook for another 3-5 minutes. Cut into wedges and enjoy.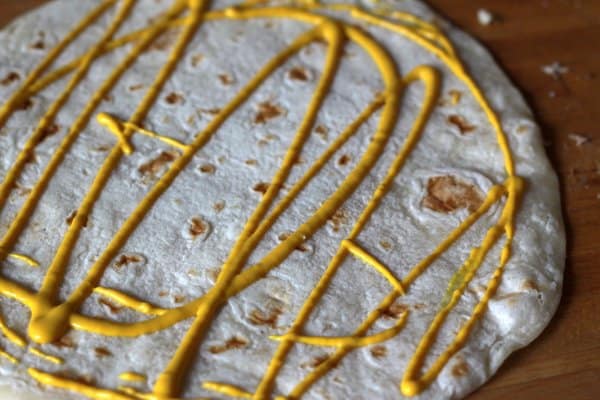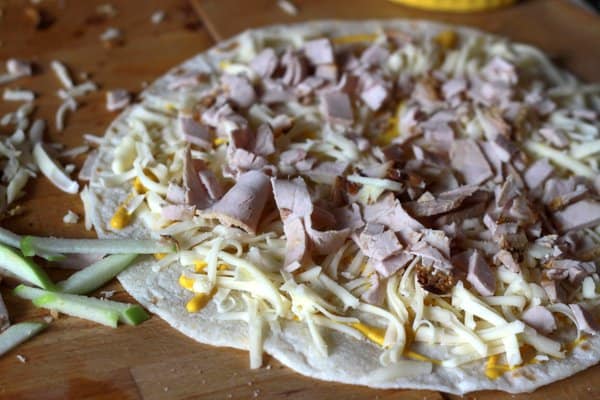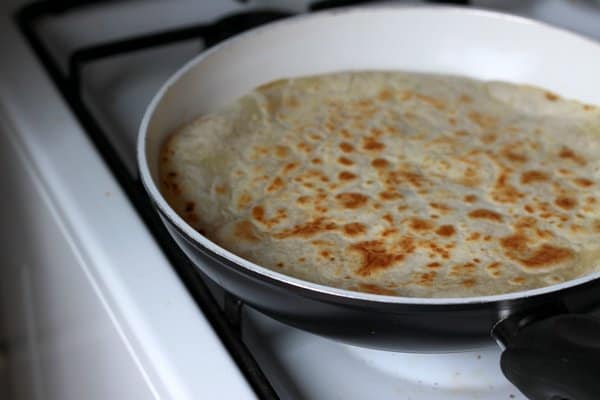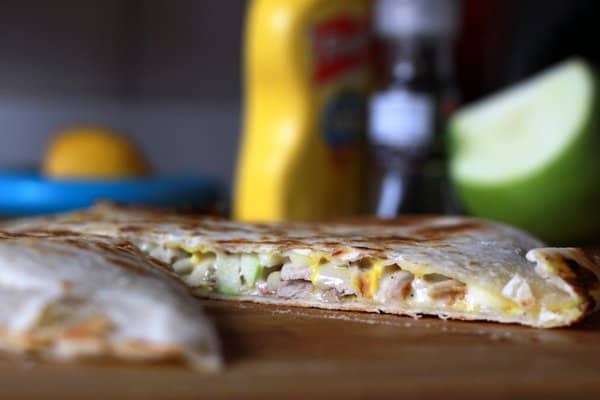 And there's more where this came from. More 2-meals-in-1 ideas: