RECENTLY I'VE GOTTEN A LOT MORE STRATEGIC ABOUT MAKING LUNCHES AND DINNERS. Our kids are so small that we always have tons of leftovers. And while none of us are crazy about eating the same thing over and over, I've found that many meals can be made into something tasty later in the week.
That's the case with these ham, cheese and apple melts though, you could certainly make them from the start.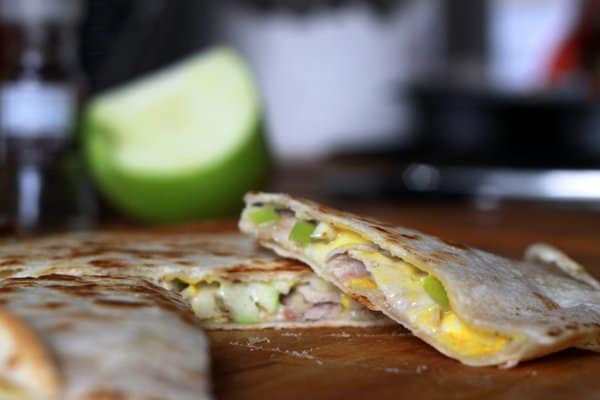 This one features the second half of a juicy pork roast we had the other night. Our ham, cheese and apple melts are a cross between a grilled cheese sandwich and a quesadilla…and they're delicious. When Phoebe (3 years) saw her cheesy wedges, she shouted "pizza!" and gladly ate more than one. Estelle (20 months) didn't care what they were called. She just chowed down.
Beyond a creative use for leftovers, the ease of prep is my favorite part. Here's how you do it.
INGREDIENTS
flour tortillas (I like whole wheat)
mustard
strips of pork, turkey or chicken (even lunch meat will do; I like "nitrate-free")
Granny Smith apples
grated cheese, like cheddar, Colby, or Monterey Jack
INSTRUCTIONS
1. Slather a tortilla with mustard.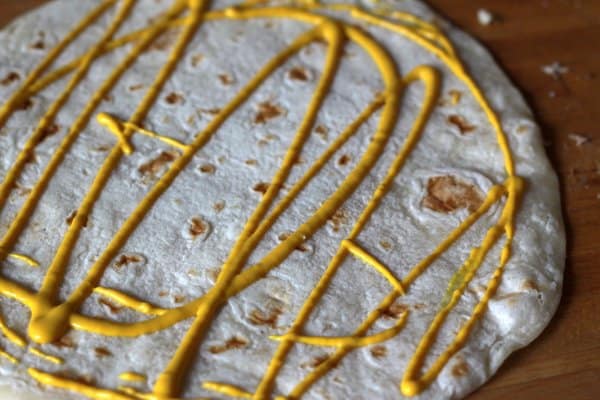 2. Add your favorite grated cheese and thin strips of cooked pork. (And you could easily substitute ham, whether it's leftovers or straight from the deli.) But here's the important part. Add slivers of Granny Smith apples for a crunchy, sweet and tangy bite that complements the salty pork perfectly.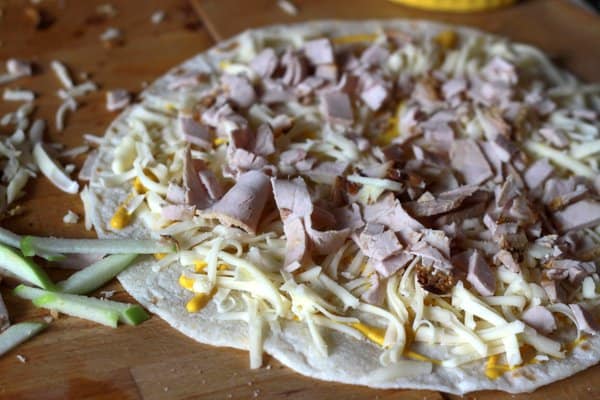 3. Throw the whole thing in a dry skillet over medium/high heat. Add mustard to a second tortilla and put on top. Cook for about 5 minutes on the first side. The tortilla should be getting crispy; if it's firm enough to flip with a large spatula (or two) without flopping out of the pan, flip it. Cook for another 3-5 minutes.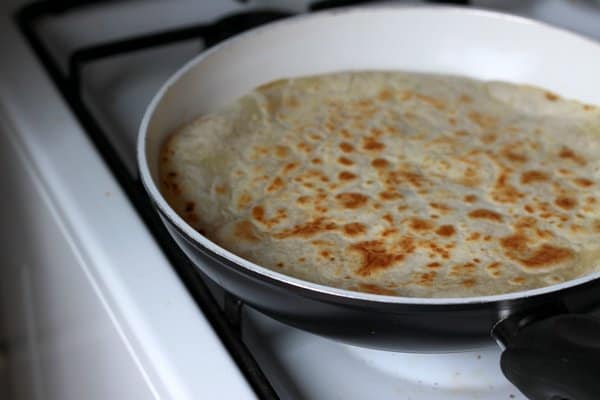 4, Cut into wedges and enjoy.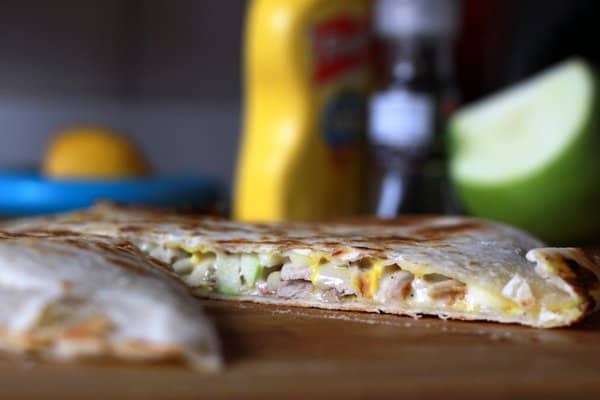 And there's more where this came from. More 2-meals-in-1 ideas:
Like this one? Be sure to LIKE FOODLETS ON FACEBOOK so you'll never miss a new idea or tip.