I finally did it. I bought a grill.
Does is surprise you that I've never had one? If so, your reaction is the same as every single friend I've talked to this summer. There's just something about your hostess shrugging over the grill, tongs in hand. "Well, this is the third time I've used the grill, so I hope the chicken is done enough to prevent any food poisoning. Come and get it!"
In my defense, I've lived in apartments for 15 of the last 20 years. Apartments in cities like New York and Rome. There just wasn't space for this sort of thing.
But I finally dove in a few months ago and all I can say is: I can't believe I didn't do this sooner! There's no heating up the house, and I got one of those awesome (and surprisingly inexpensive) models with a little burner on the side. You guys, I'm making EVERYTHING out there. Lemon chicken strips, sautéed corn with basil and feta, ratatouille packed with eggplant straight from our garden. All the things.
Especially baked potatoes. They're a family favorite but who wants to roast anything for an hour in the middle of July? That's where one of my favorite new techniques comes in.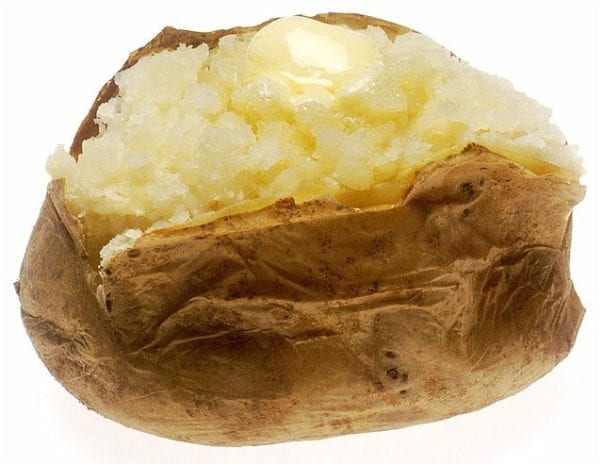 How to Make Baked Potatoes on the Grill
All you need is:
Russet potatoes
Olive oil
Salt
Aluminum foil
60 minutes
Step 1: Coat with olive oil and salt
It's a little thing but I like to set the potatoes on top of the foil first, then use my hands to coat each one with olive oil. Next sprinkle a little salt on. This way the oil doesn't make a big mess.
Step 2: Wrap potatoes in foil
Tip: There's no need to wrap individually, though you can. I wrap 2-3 potatoes in each pocket of foil and get the same results.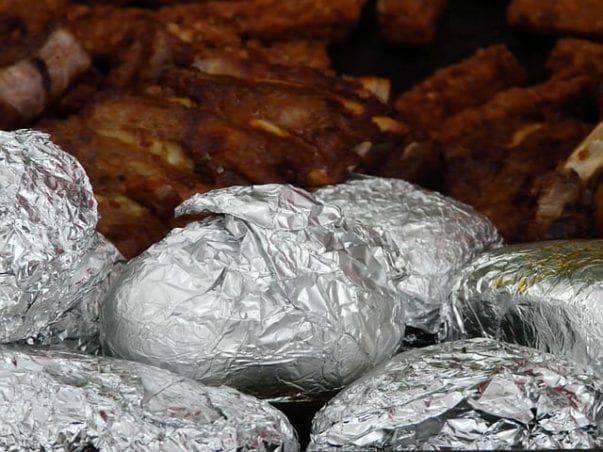 Step 3: Place on top rack
Or somewhere off to the side so your potatoes aren't cooking directly over the flame.
Step 4: Cook for 60 minutes
That's it! Top with butter, salt, pepper and sour cream (or Greek yogurt). You'll have delicious baked potatoes without ever heating your house.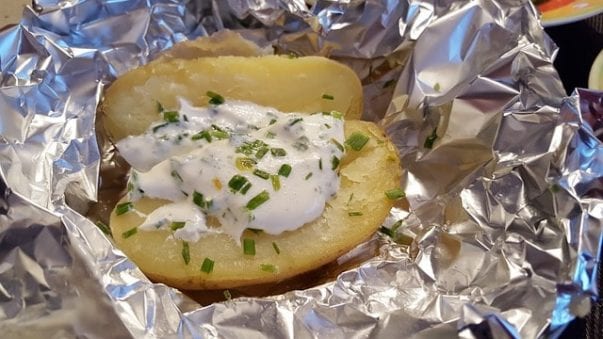 Want more ideas for feeding a family well?