I know, where was this post 8 months ago?
Dinner leftovers that make great kids' lunches is the kind of information that would've been useful…earlier.

These so-simple lunch ideas for kids will get us through the remaining weeks of school and don't worry. Kids will still want lunch again in September, or August when our school begins again.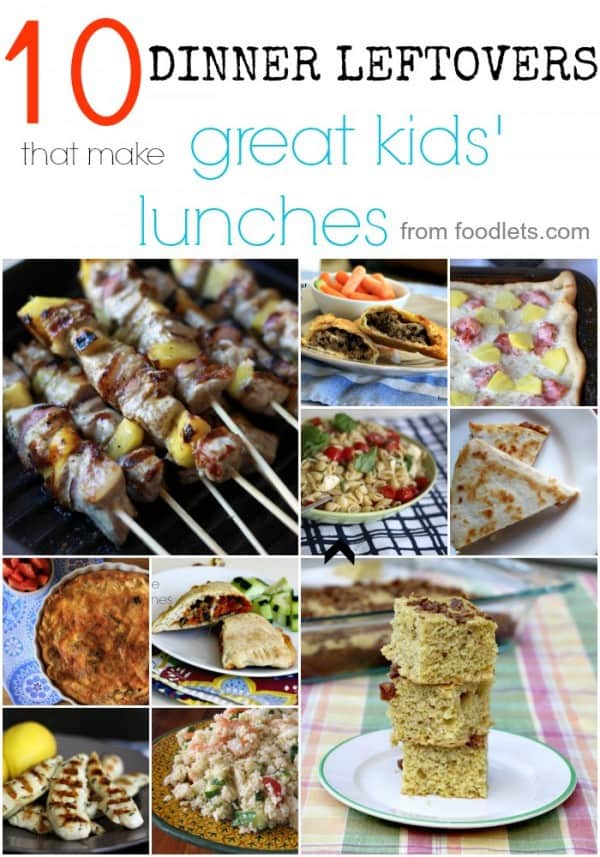 Every dish here is delicious served cold and transports well:
Happy packing!
And if anyone needs me, I'll be watching the rest of "The Wedding Singer" because, posterity.
If you found this post useful, be sure to like us on Facebook, Twitter & Pinterest! And sign up for the free Foodlets newsletter at the very top of this (and every) page.