Muffins are so sneaky. Most of them are closer to cupcakes but that doesn't stop those sweet imposters from parading right through most people's mental list of Healthy Breakfast Ideas.
I was in a cafeteria the other day where each item had a little plaque next to it, listing all the nutritional information. Morning Glory muffins! I thought as I hit the muffin section. I love those. Then I saw the calories: more than 500! For a "healthy" muffin? I don't doubt it though.
First of all, this muffin was huge. Second, I'm sure it was full of sugar (no wonder I love them!) and third, it's unlikely that anyone had gone to the trouble of adding applesauce in place of oil. Nope. These babies were the real thing. Just too much of it.
But Foodlets muffins? They aren't like that. Our healthy muffin recipes are just that, nutritious baked goods kids love.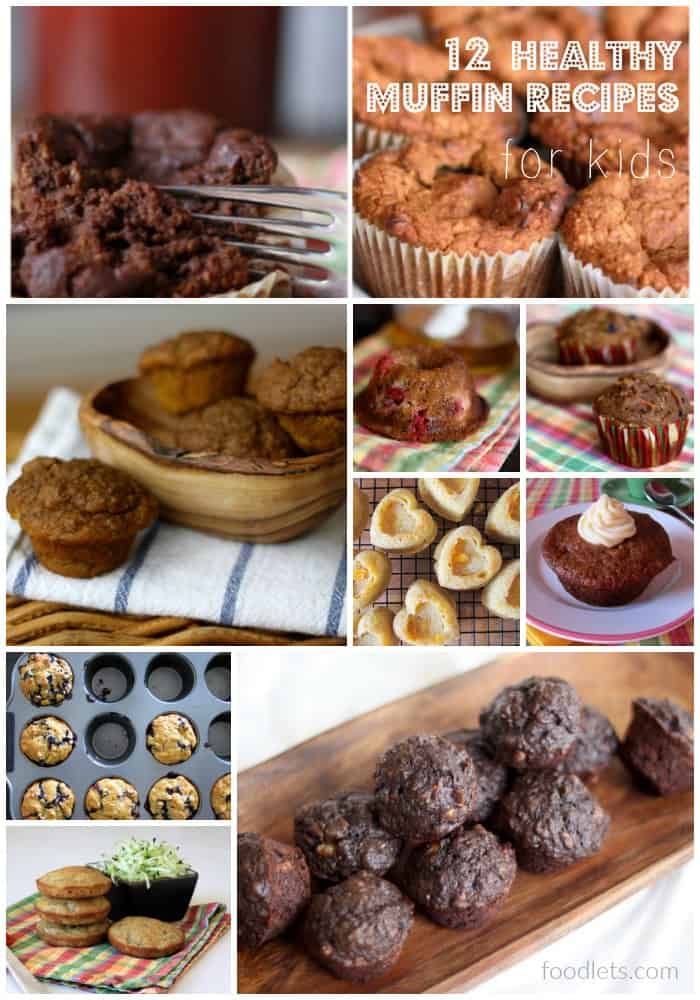 These are healthy muffins you can make ahead of time–with the kids helping or not–and feel great about serving. Low in sugar, high in good-for-you ingredients and taste-tested by kids all over the world (really!) these are our favorite healthy muffin recipes for kids:
All of these healthy muffins freeze beautifully, ready to pluck from the freezer the night before you want to serve them. Just put your baked muffins in a freezer safe zip-top bag, in one layer, and freeze.
I use healthy muffins for kids' breakfasts, morning snacks and even to round out lunches.
I'd say these are the little guys' favorites but I actually enjoy my fair share too.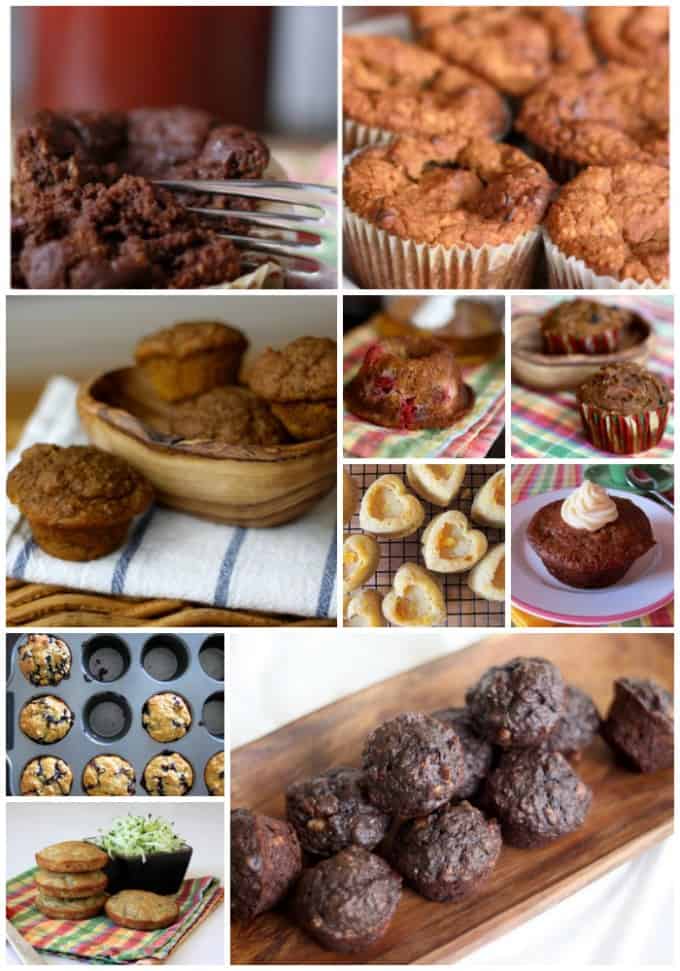 Bonus: My Favorite Muffin Pans
There's nothing worse than baking a batch of, well ANYTHING from scratch, only to have the whole thing stick to your pan. Here are my favorite tools for getting it right.
For regular muffins:


For "muffin top" muffins (awesome for filling lunch boxes):


For mini muffins (ditto for lunch boxes and also toddlers):


3-Tablespoon scoop, perfect for measuring batter in the regular muffin size:

A 2-pack of the cooling rack I've had for 10 years (and paid way more for than Amazon's price!):


I love these things because they scrape EVERY last drop of batter out of the bowl.


And when in doubt, just use a liner! Especially if they're adorable.



These posts includes affiliate links. When you purchase one, Foodlets receives a small commission at no extra cost to you. Thanks! #gocollegefund