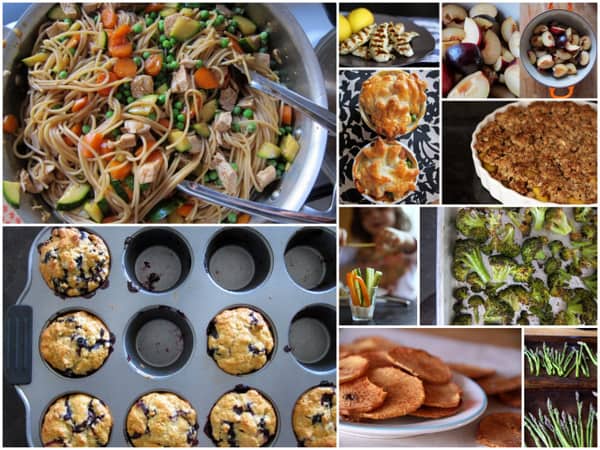 SOME RECIPES HAVE MORE THAN ONE LIFE. Thanks to our Foodlets boards on Pinterest, some of my favorite recipes from the last few years are suddenly new again. Just looking at the list is like a foodie photo album. There's the era of baby #1 (Oh, this is so nice. I think we could do this again!), baby #2 (Oh. It's harder than I thought to breastfeed a baby while keeping a toddler occupied.) and even #3 (Oh thank you, thank you little preschool in Rome. You alone are keeping it all together, well, you and that little cappuccino place on the corner.) Heaven knows what we'll come up with when #4 is born in May. In the meantime, if you've missed any along the way take a look at Foodlets' most pinned recipes so far…
1. Chicken pot pies. A Barefoot Contessa Makeover, one made simpler, a tiny bit healthier and definitely cuter.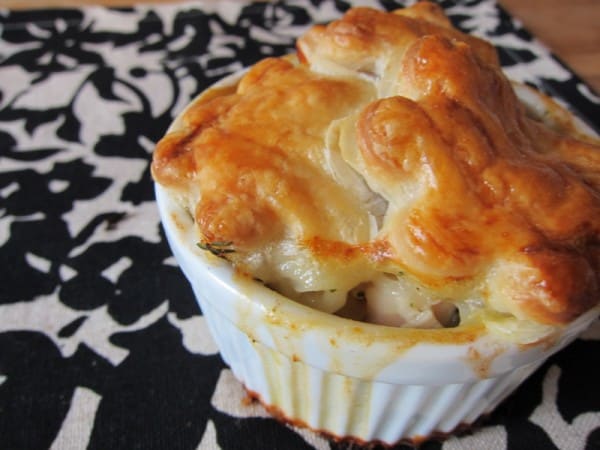 2. Chicken & vegetable stir-fry with noodles. Whole wheat noodles tossed with honey and soy sauce convinced our  first toddler that maybe she did like zucchini and carrots after all.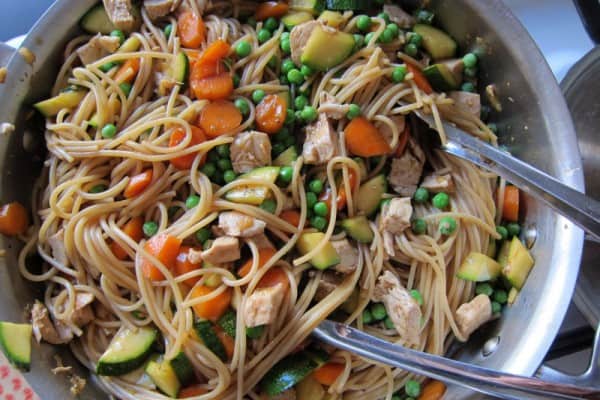 3. Baked apple chips with cinnamon sugar. If you want your home to smell amazing, and your kids to eat a healthy, homemade snack, start slicing!
4. Oven roasted broccoli with sea salt and olive oil. I've made this for many a die-hard broccoli skeptic and every one of them liked it.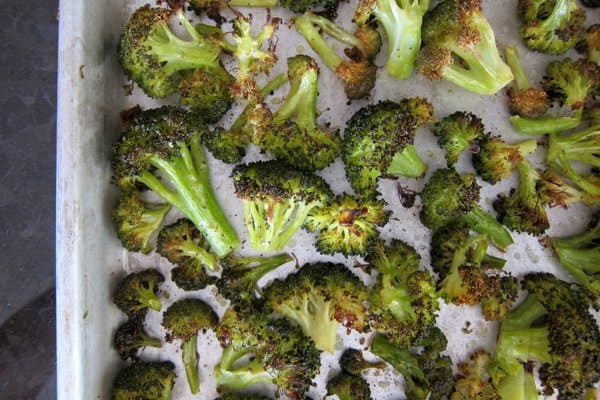 5. Kid-friendly crudite: personal veggie cups with yogurt dip. This one started on Pinterest when we saw it as a party idea. We tried it for a regular dinner and voila, back to Pinterest it went.
6. Bacon-wrapped pork with mustard sauce. Just made this one again last night. The moment our pork hit the table, in came the requests from the booster seats: "Can I PLEASE have ketchup? Oooh, ketchup please!" But when they tasted the tangy mustard sauce, each one agreed there was no need. Not that there's anything wrong with the stuff, but it's nice when the small fries agree to try something without it first.
7. No sugar blueberry muffins, sweetened with honey. We make a lot of muffins around here, but these are the first that omit sugar altogether–and they're still delicious.
7. Healthy peach crisp. We made this one for our first dinner guest in North Carolina, and ate the leftovers for breakfast the next day. Full of whole oats and fresh peaches, it was practically a baked oatmeal anyway.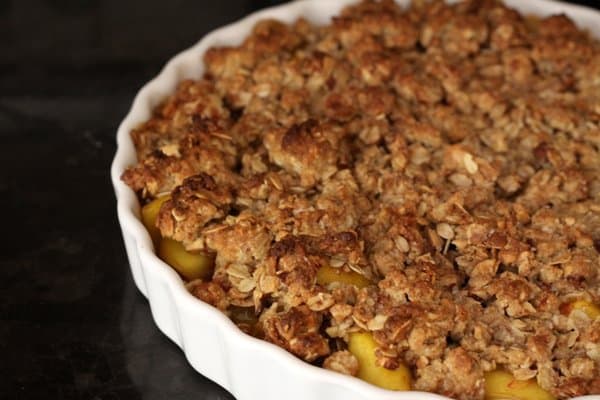 8. Lemon chicken strips. So full of fresh lemon flavor and made in minutes, these chicken strips are the perfect alternative to chicken nuggets (but we've got a favorite homemade recipe for those too).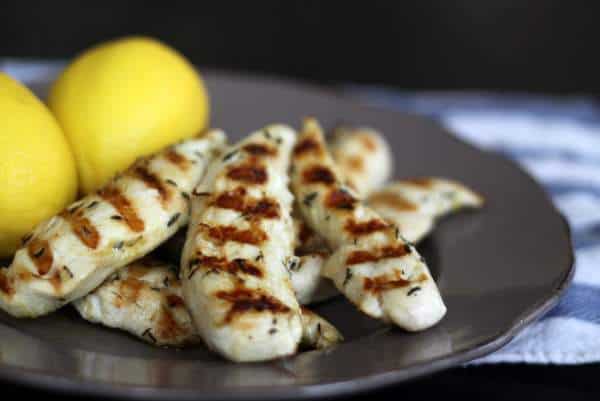 9. Baby food recipe: pureed plums. Even the littlest members of the family are eating the good stuff. And I'm thrilled to say, making this baby food is about as easy as it gets.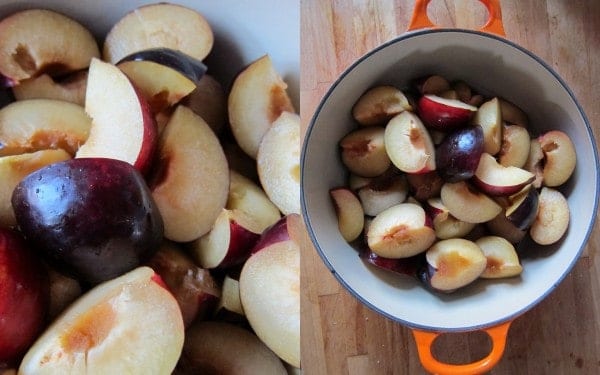 10. Easy roasted asparagus. Just in time for spring (I do think spring is coming, right?), the tastiest way to prepare asparagus happens to be our favorite way to cook any veggie: roast 'em.