I love serving spinach recipes.
Maybe they're all just conditioned to it, or perhaps it's because we say spin-AH-chi, the way the locals did when we lived in Italy, but all four of my small kids are generally willing to eat almost anything with spinach. (Probably the latter: A spiffy way of saying things never hurts with the knee-high audience.)
But spinach is so good for you. And it turns out that spinach recipes are also SO GOOD.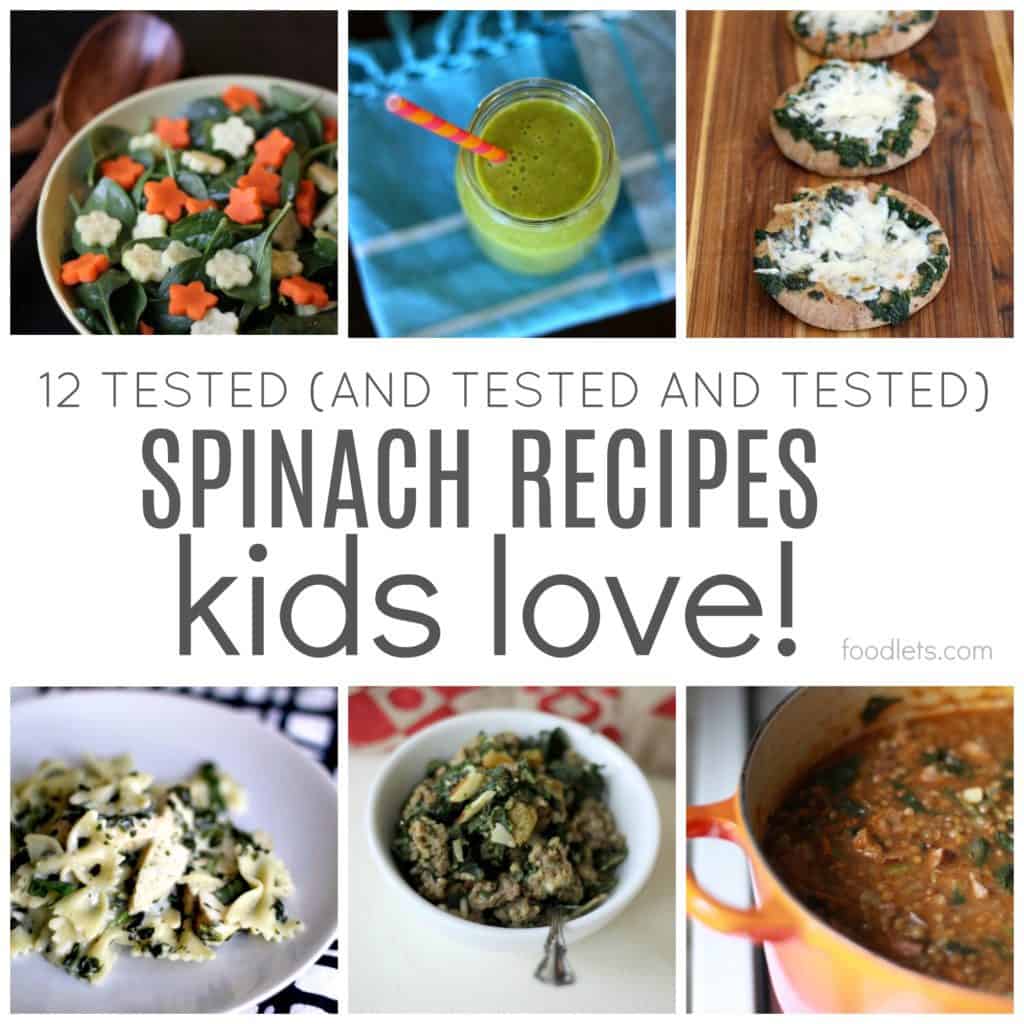 Here are a few of our very favorite, tried-and-true, even-the-kids-like-them spinach recipes. If you're not sure about serving anything quite so green, start here.
This one's a slam dunk. Everyone loves it every time!
Shortcut: Use a packet (or two) of that pre-cooked brown rice.
In 5 minutes flat, you can make a lunch at home — or to go — that you feel as good about serving as the kids do eating.
Easily one of my favorite sides to make — and watch everyone devour — of all time. Open the bag, add oil, garlic and either a bit of wine or chicken broth and bam. A flavorful side you won't believe that everyone loves.
Shortcut: Use those frozen garlic cubes they sell in the frozen veggie section of the store, or break out a garlic press like this one to handle the garlic in literally seconds. 
My 5-year-old has been known to eat three bowls of this. That is all.
Shortcut: Use rotisserie chicken.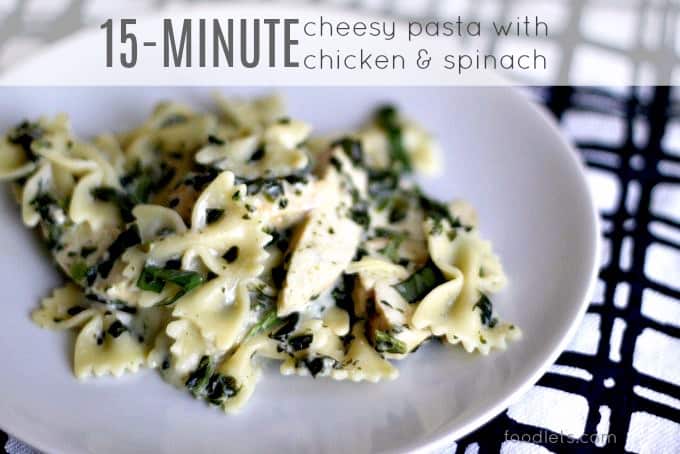 Spinach is kind of magical. It's so good for you, yet there's actually very little taste. In these little beauties, you mostly get vanilla and butter. Not a bad flavor combo for a spinach recipe.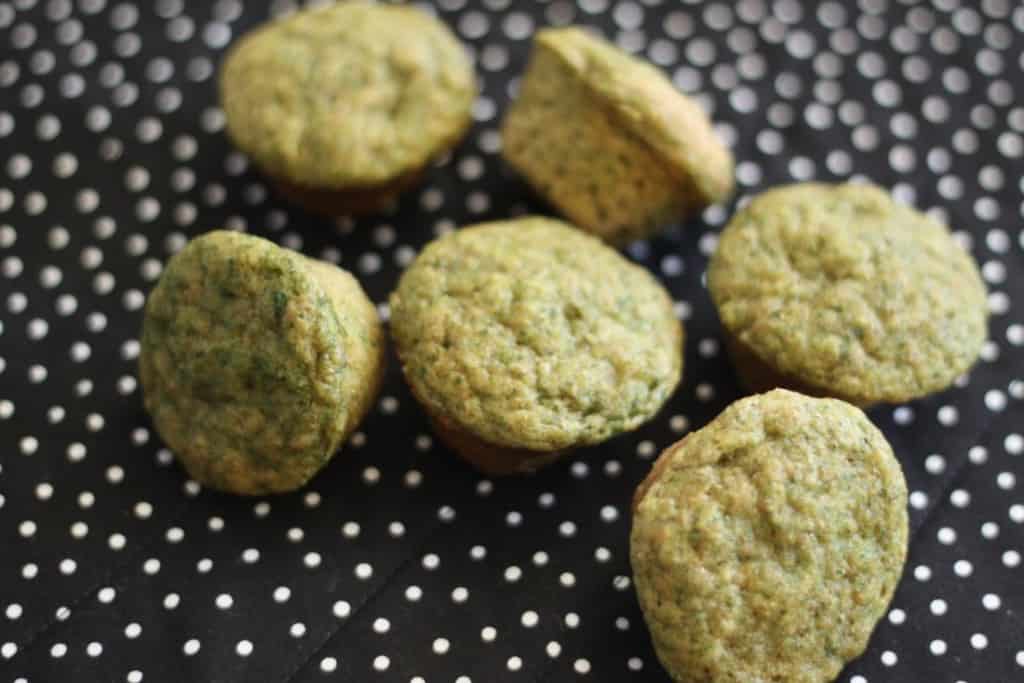 Whether you're making this for St. Patrick's Day, April Fool's or just want to dazzle your crowd with a crazy color at dinner, this baked mac & cheese is always one thing: DELICIOUS.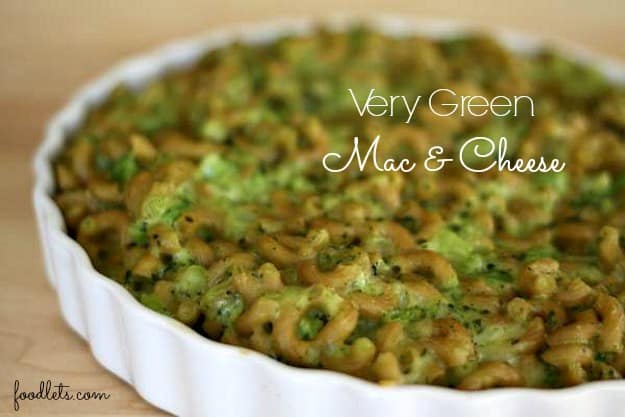 You are going to think I am crazy. But don't stop reading yet. I got this spinach recipe idea from French Kids Eat Everything and it's actually BRILLIANT. Steam and puree a little frozen spinach, add a swirl of a secret ingredient and voila, the perfect thing to serve the starving souls who've gathered in the kitchen, begging for a banana 5 minutes before dinner's on the table.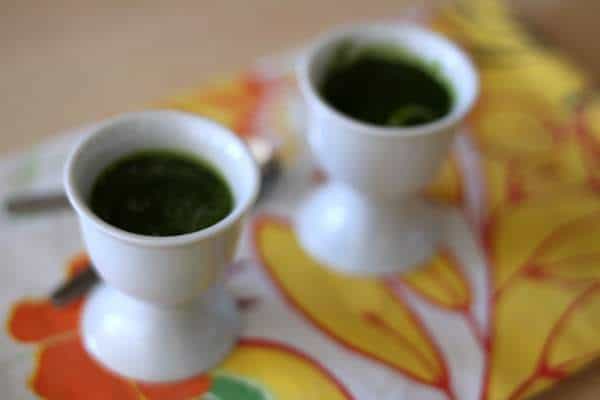 I'm not kidding. They're SO GOOD. Because all you taste is pineapple. But boy are you getting more nutrition!
Shortcut: Use frozen spinach. Just use less. It's always in season and (almost) never goes bad.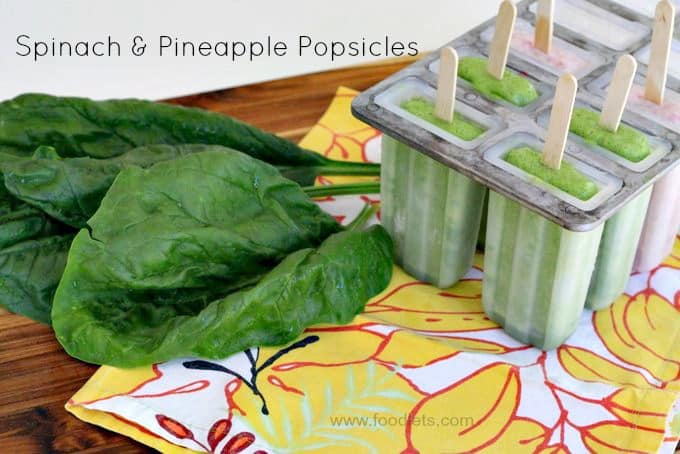 This Barefoot Contessa recipe makeover (from a favorite Foodlets category called "Barefoot for Babies") is called "Green Eggs and Ham" around here. Easier and faster than my beloved Ina's original, it's just what you need for busy nights.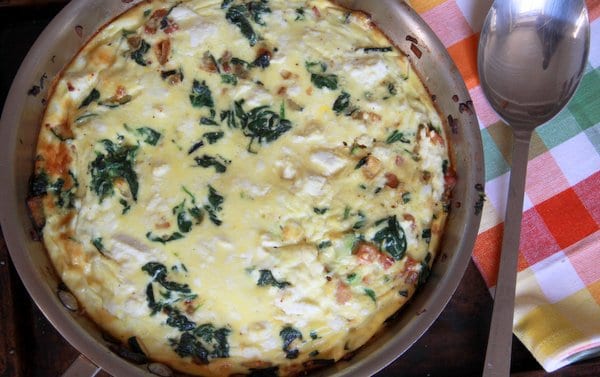 Another recipe makeover, this time from 101 Cookbooks. This was one of the first salads our young kids learned to love. (The cute shapes didn't hurt. Let's just say the nine bucks I spent on those veggie cutters were well worth it!)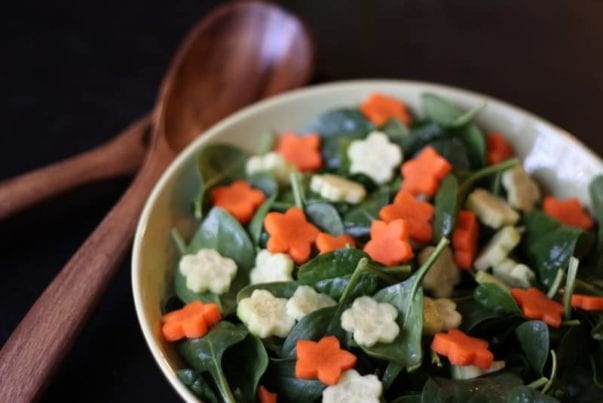 I did it again. Simplified one of my favorite Barefoot Contessa recipes and this one is a total keeper. 
Of all the spinach recipes I make, this one gets the most use. It's so good, and so good for you, that I usually drink half and pour the rest into popsicle molds to serve the kids when they're home from school in the afternoon.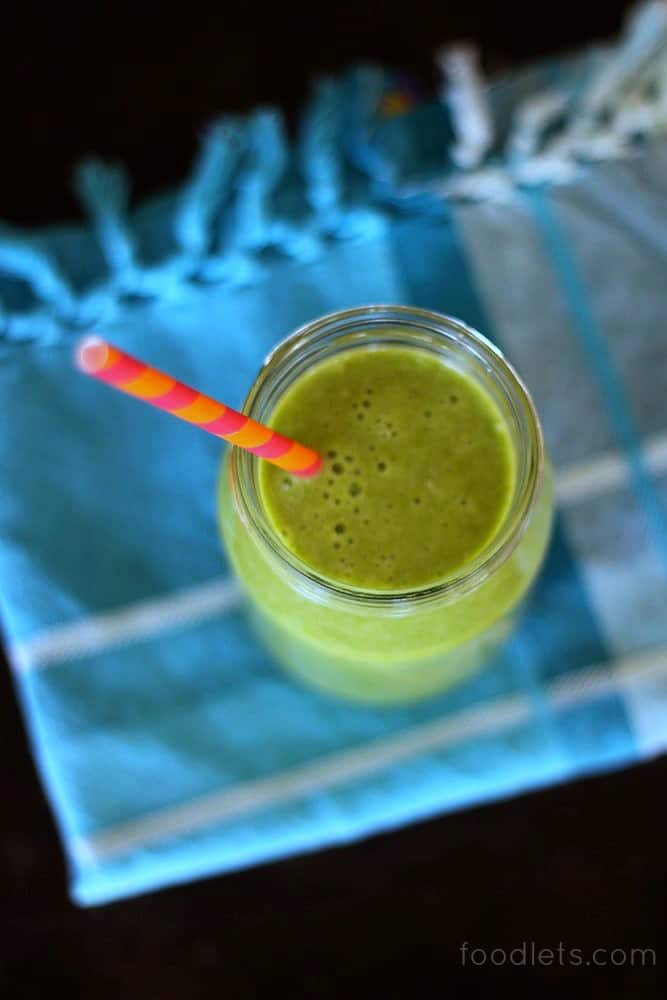 Those are our favorite spinach recipes, so far. But you can believe there are more where these came from. Let us know if you try any of them by leaving a comment!